Business Innovation and Transformation…in 3 simple steps
The Dauntless Way refers to our unique method for finding the 'gaps' where you can excel. We analyse the current state of your business, identifying areas for competitive change, and developing and implementing creative solutions.
We advocate a seamless transition that engages customers and empowers employees. As your business innovates, our support ensures your staff and consumers are as excited about the new you as you are.

WE HELP YOU
Identify Opportunities
From single pain points to total business transformation, we work with you to find the friction in your business…and how best to remove it.
Whether you're a startup or well-established business, our consultative experts will help you establish where the opportunities for improvement are, and how to seize them. Going beyond traditional consulting, The Dauntless Way is always aimed at providing solutions to problems…not simply reframing the issues you're aware of.
Consulting with Ideation
Go beyond the problem 
Our friendly team of experts work with you to discuss the obstacles you're facing and more importantly, how best to overcome them.  
L.I.V.E. Solutions
BUSINESS SOLUTIONS IN 1 WEEK
Focused and intense, our L.I.V.E Solution Workshops are designed to address friction points within your business quickly and efficiently. Delivering so much more than a deck…
Diagnostic Sessions
ON-SITE & in-depth workshops
Business transformation requires identifying opportunities across the full spectrum of your business processes, platforms, and people. In-depth diagnostics makes that possible. 
Deep-Dive Discovery
Planning for Transformation
Big transformations call for the greatest forward-thinking, so here we build a cast-iron strategy to ensure the right outcome.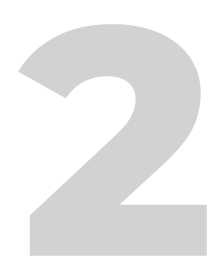 WE HELP YOU
Develop Solutions
Working with your team we implement process, creative, and technical solutions – large and small, making it easy for you to do more business.
With the plan in place, the goals clear, and the value quantified, our Dauntless Crew work to implement solutions. Collaborating with your internal teams, and with other vendors and partners as needed, innovative and bespoke solutions take shape. Always with a focus on building better process, and platforms, to make it easy for people to do business.
User Experience Design
people first platforms & Process 
UXD is more than making pretty menus, it's about every interaction with your brand being flawless. From architecture to language, audio design to animation, everything is considered and crafted to put people experience first.
Web & Mobile Development
custom built solutions 
Combining design, content, front and back end development, we ensure that the apps and websites developed for your business deliver value to your business and your customers.
Software Development
Scaled solutions for enterprises
Working with your team we help optimise your current systems, facilitate migrations to the cloud, integrate disconnected platforms, and create efficient software solutions for your unique business. 
UAT & QA Testing
HAVE YOU TRIED TURNING IT OFF & ON?
Before any launch or roll-out we put our digital creations through the wringer ensuring that when it hits the streets, it's ready to start working for you…day in day out.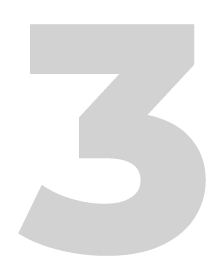 WE HELP YOU
Engage Your Audience
Strategic and tactical, our story-led approach to marketing is simple for you and engaging for your audience, cutting through the noise of daily life.
Building better businesses is just the beginning…you need to tell people, clearly and simply how your business will help them. Creating new products and services without a strategic marketing plan, followed by creative tactical execution, is like hosting a party without sending out invitations.
Our Dauntless Crew will help craft your message, tailoring it to your audience, then amplify the broadcast so it resounds loud and clear.
From employ engagement campaigns to omni channel global marketing activity…we can help. 
Understand Your Audience
optimise your marketing
Our marketing experts will help you build a picture of your audiences — both consumers and colleagues. Understanding what they want and why is the first step to creating the best solution. 
Build Better Strategies
how to talk to people that matter
Getting the recipe just right is vital. Mixing written content, video, marketing activity and branding across a myriad of channels is challenging. We can help.
Execute the Strategy
push. the. button
You've solved your problem and developed your product or service. You know your audience and exactly how you want to talk to them. We can help ensure your message resonates.
Video & Motion Graphics
your message brought to life in HD
Telling your story through video is a proven way to engage with your audience. Our production experts craft videos that educate, inspire, excite and bring joy to your audience.  LEARN MORE