Redefining the Portable Services Industry with Digital Transformation
United Site Services is the leading provider of portable toilet rentals in the United States, servicing over 100,000 customers.
However, with an outdated digital presence, the USS was struggling to keep its competitive advantage.
The brief was to design and build a new digital sales and marketing ecosystem to position USS as a market leader and future proof the business for a digital age.
This included developing the following:
Brand refresh
Marketing website
Strategic marketing strategy
Customer portal
Employee portal
Delivery driver app
USS had an outdated digital presence and business growth was at a plateau. 
A poor digital user experience coupled with manual sales and customer management had led to USS missing out on generating revenue, losing profits, and impacting brand reputation.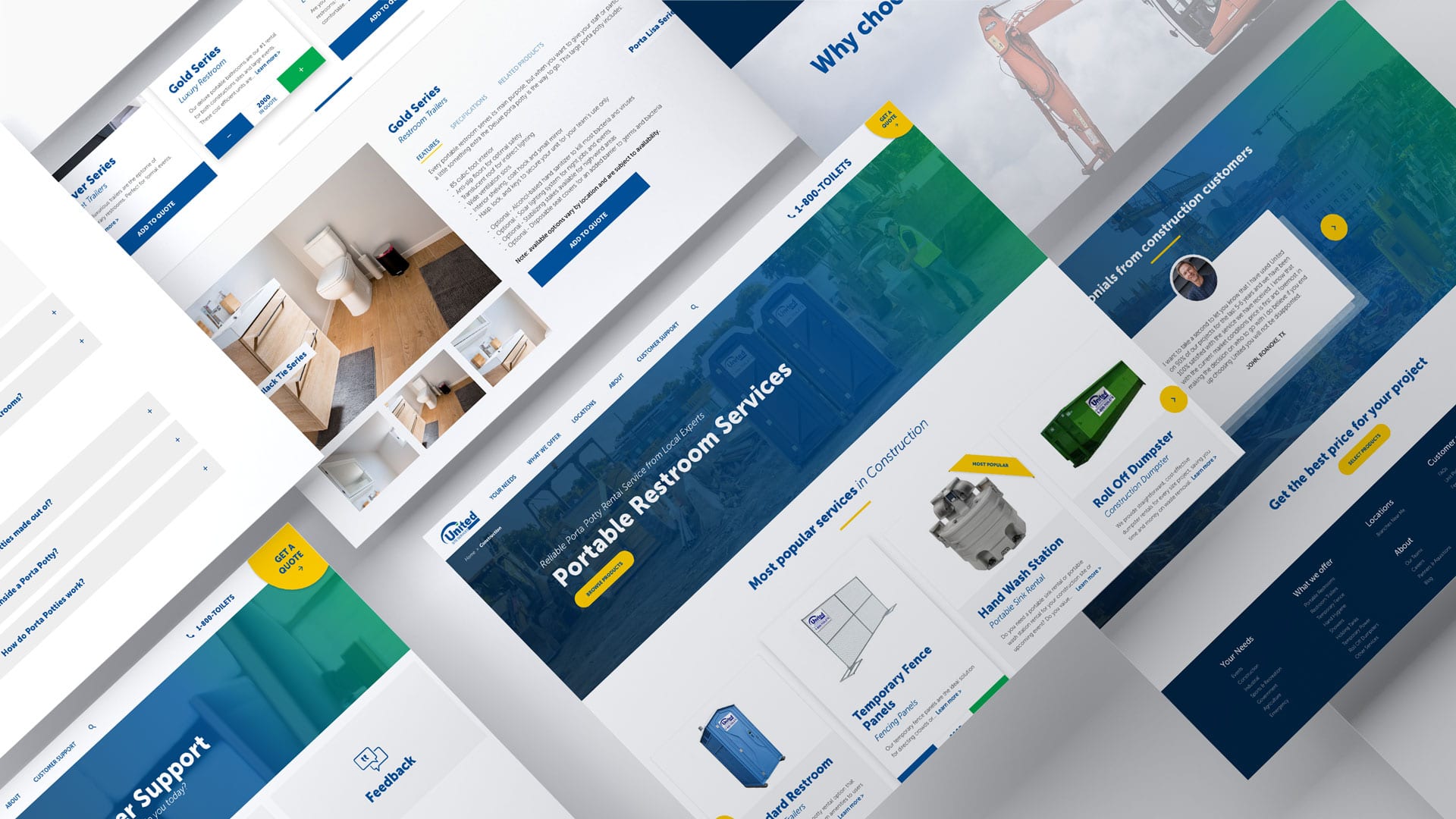 We based our solutions on a mixture of quantitative and qualitative research findings.
By gathering voice-of-the-employee and voice-of-customer data, we mapped key pain points and identified opportunities. This helped inform the design and functionality decisions and development.
A Fresh Approach and Digital Strategy
Our 12-month strategic marketing plan was the foundation for a complete refresh of the brand and its processes. We looked at all business areas, from implementing eco-friendly paper reduction to developing an easy-to-use service tech app that empowered staff in their work.
Cutting-edge Functionality & Immediate Efficiency
The new customer care dashboard sped up the quote and order process and significantly increased its accuracy. This provided customers with a far more precise outline of their order status. Due to its success, it was rolled out across the business, delivering further long term benefits.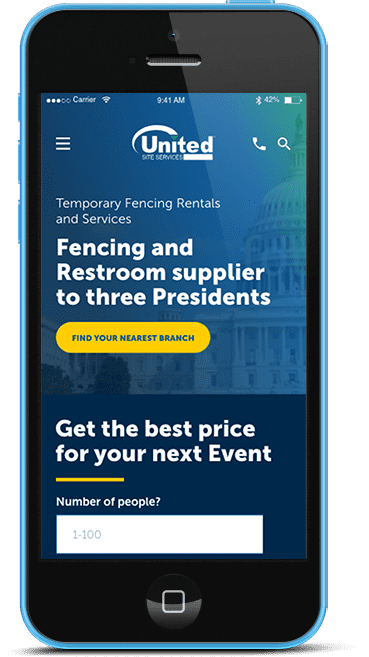 Brand and Marketing Strategy with Tactical Support
We created a 12-month strategic marketing plan
We refreshed the USS brand and implemented it across digital and physical platforms
A User-centric Marketing Website
Developed a cleaner, clearer design working within the current brand guidelines
Made it easy to navigate through a vast range of products
Made it simple and easy to generate or request a quote
Recruitment Support & Materials
Developed print and brochure advertising to target career-minded individuals
We created an optimised careers page with job alerts and custom searches
Customer Care Dashboard
Fast and accurate quotes and orders
Increased customer awareness of process and status, decreasing call volume
Simplified and streamlined experience for employees, reducing frustration and stress
Training Support & Videos
Faster onboarding of new technology for customer care employees
Comprehensive training walkthrough pre-empting all queries and areas of concern
Video training with infinite scalability
Mobile-friendly Driver App for Field-Service Technicians
Mobile workload management and reporting tool for on-the-road technicians
Staff feel empowered, valued and self-sufficient
Real-time proof of service for customers
Eco-friendly paper reduction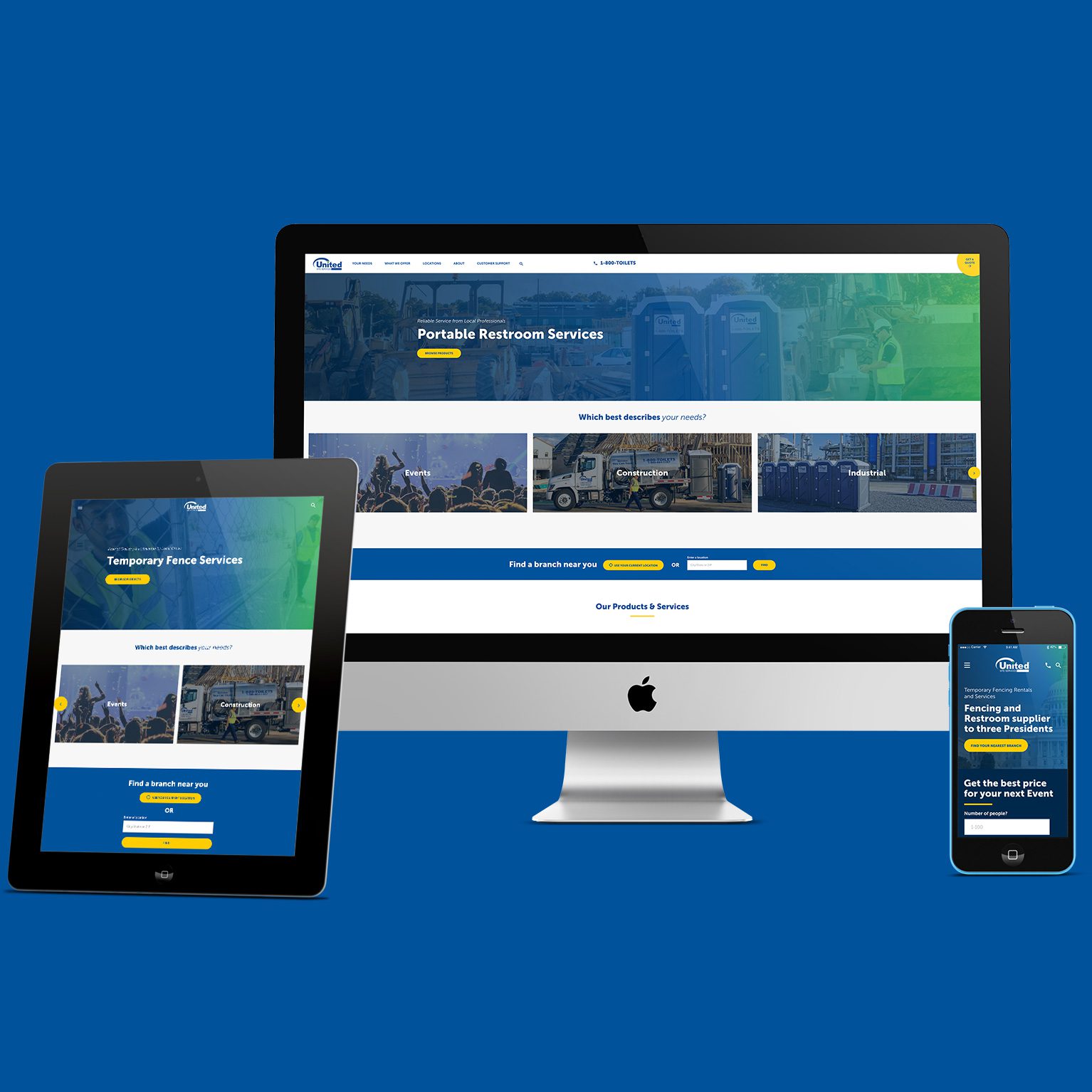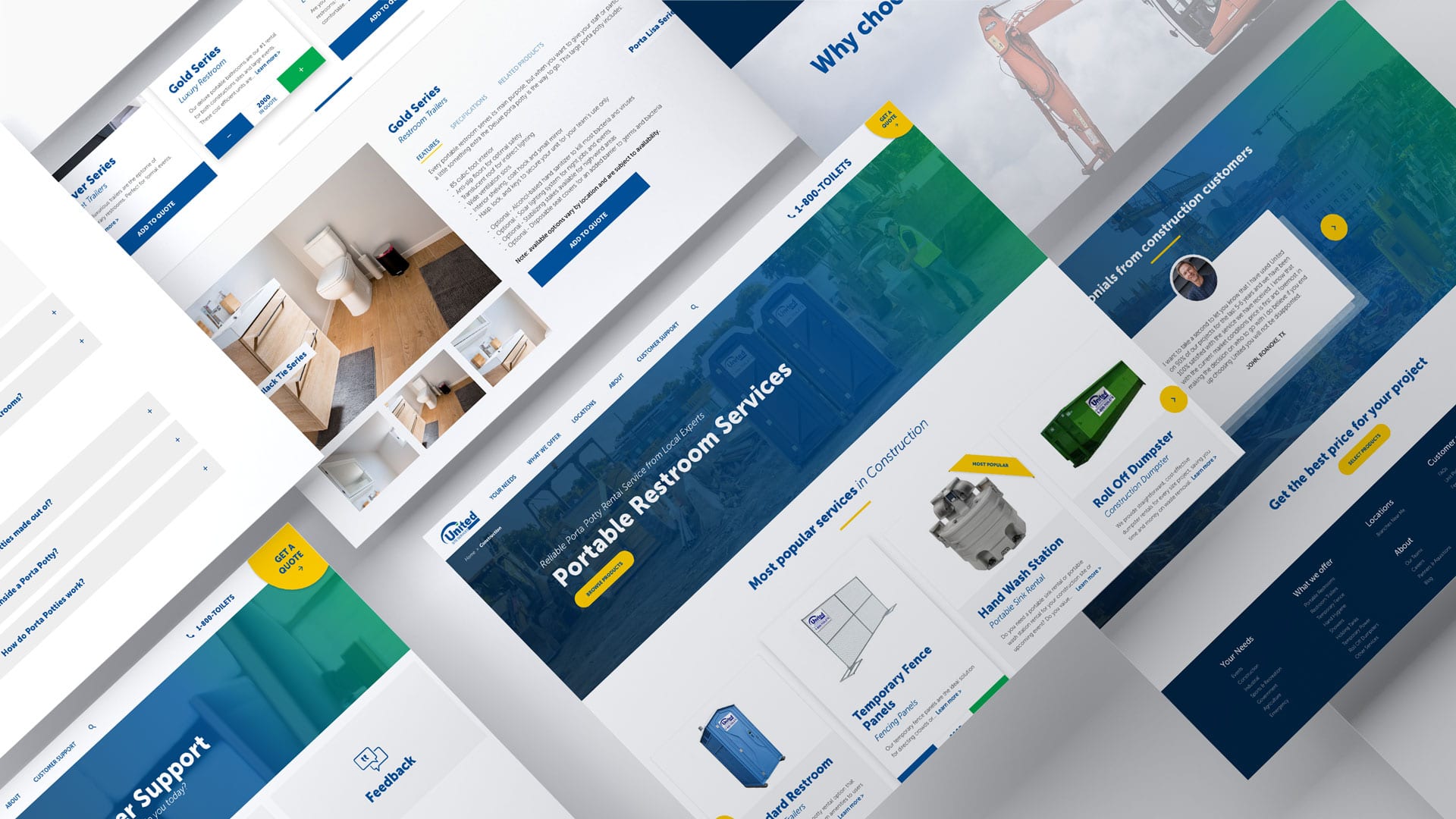 A simplified, streamlined experience for customers, employees and vendors.
We create digital tools that eliminate inefficiencies, streamline processes, increase profits and help businesses grow. 
Whether you need a digital ecosystem overhaul, a brand refresh or a new digital strategy – Dauntless has your back. We'll come in, assess the lay of the land and map the path to reach your goals.
Digital Transformation with proven results