Building a Digital Roadmap for Construction Success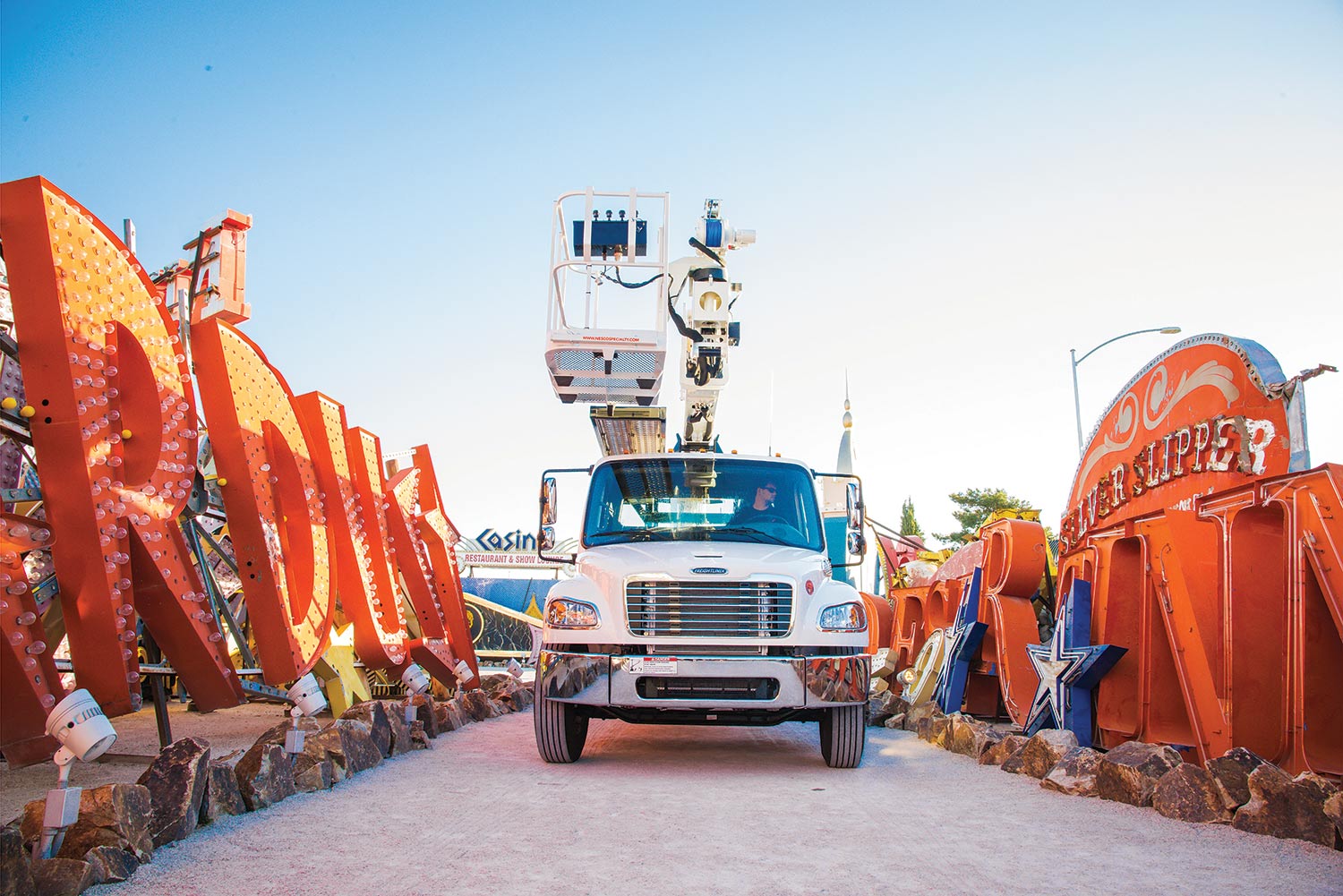 NESCO was struggling with a reliance on inefficient manual processes, an outdated website and inflexible branding.
As a result, the construction rental equipment giant was lagging behind its competitors. Putting its future success at risk.
Reimagine a new digital presence and customer experience including a new website and sales and marketing channels to position as a market leader in the USA.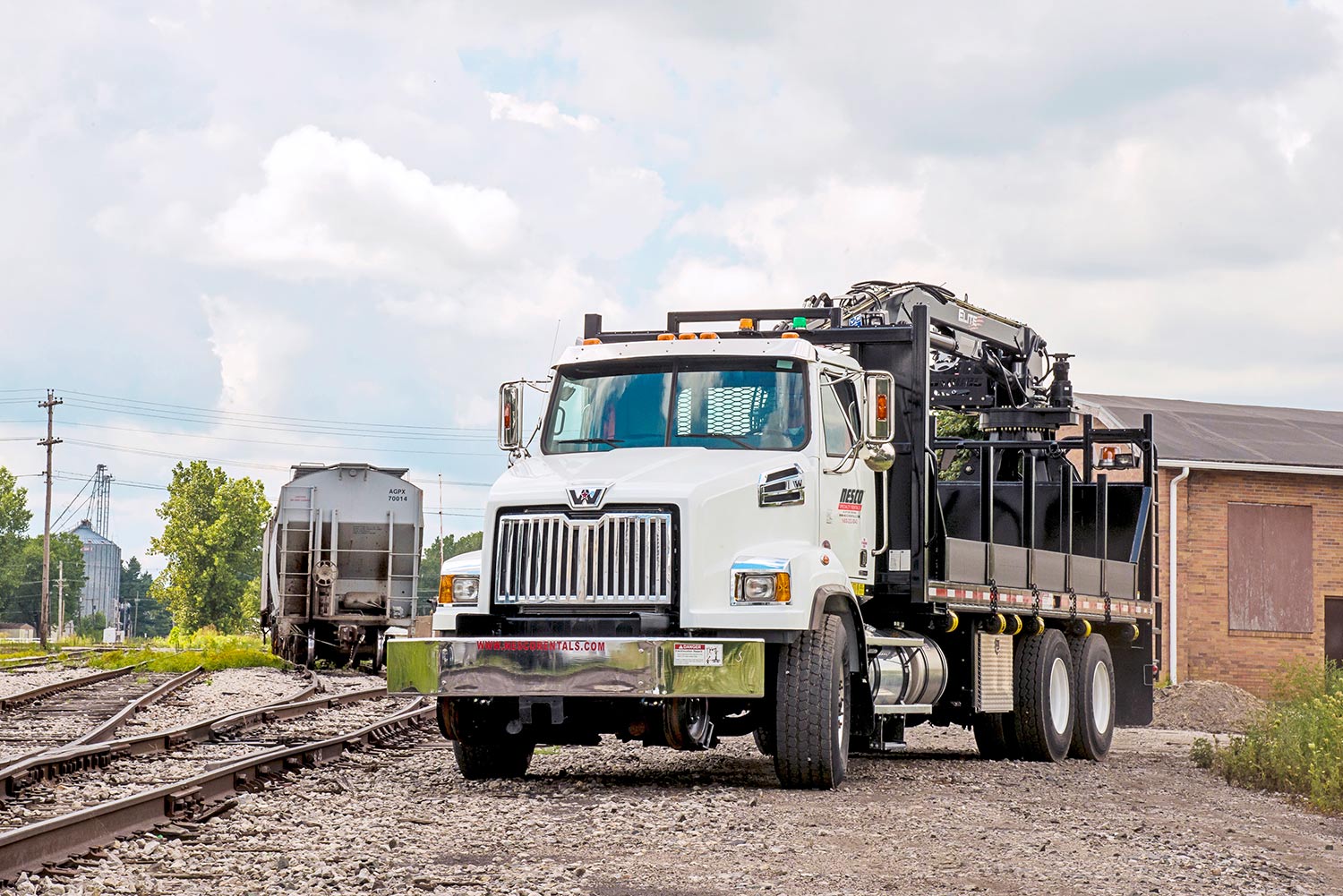 "There were more good ideas in the first half-hour of this meeting than we had in the whole 2017 exercise."
Dauntless and NESCO
On-site Process Mapping and Discovery
July 2020
Due to the size and complexity of NESCO, reimagining its digital ecosystem required a multifaceted approach.
So we started with a deep systems analysis coupled with background and process mapping to identify inefficiencies and unexplored opportunities.
Part of the research also included a technical audit (performance, accessibility, best practice, SEO), user experience benchmarking, UX/UI Issues and user interface.
We held stakeholder workshops and collaborated closely with the marketing and sales teams to inform design direction.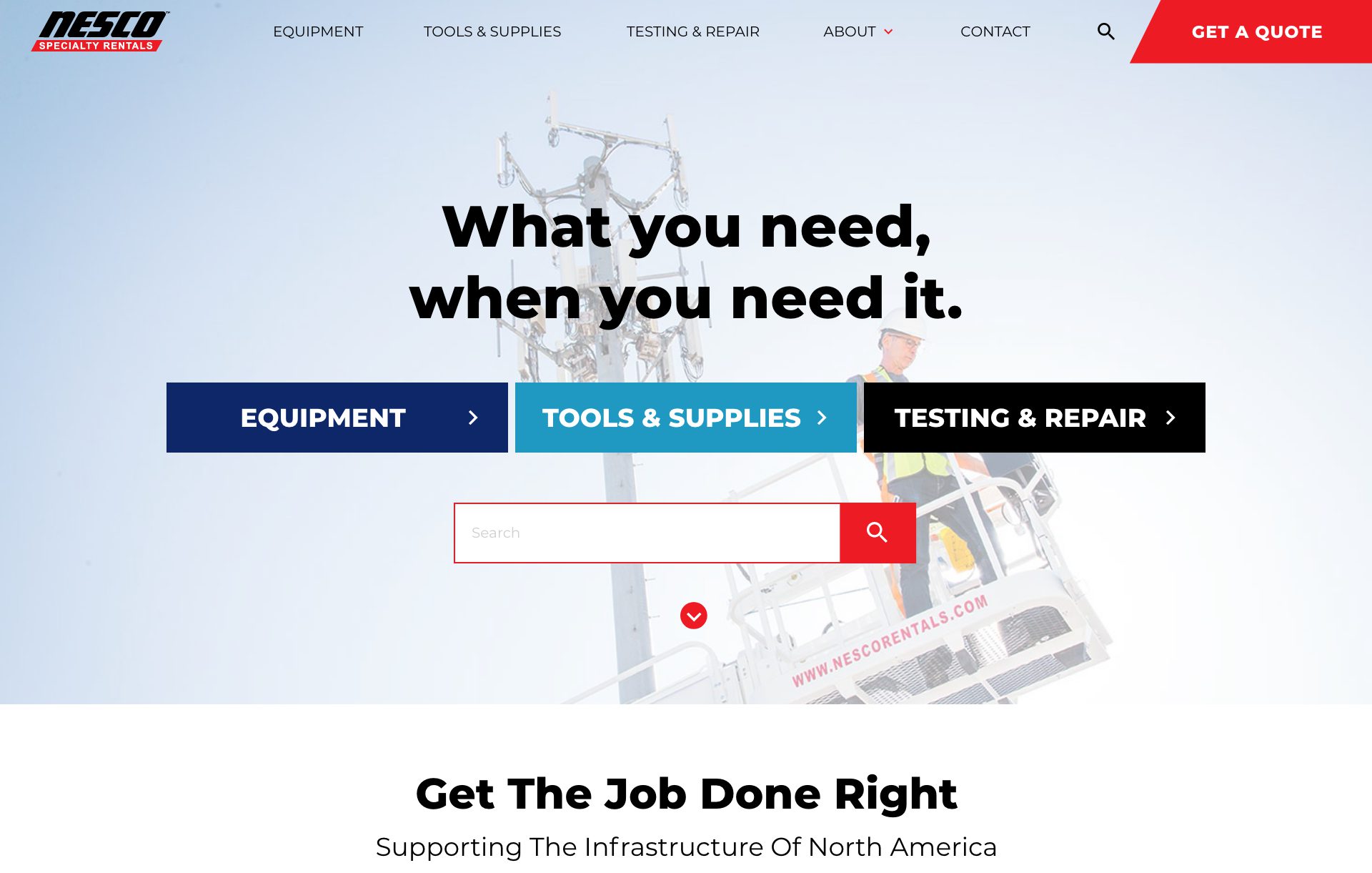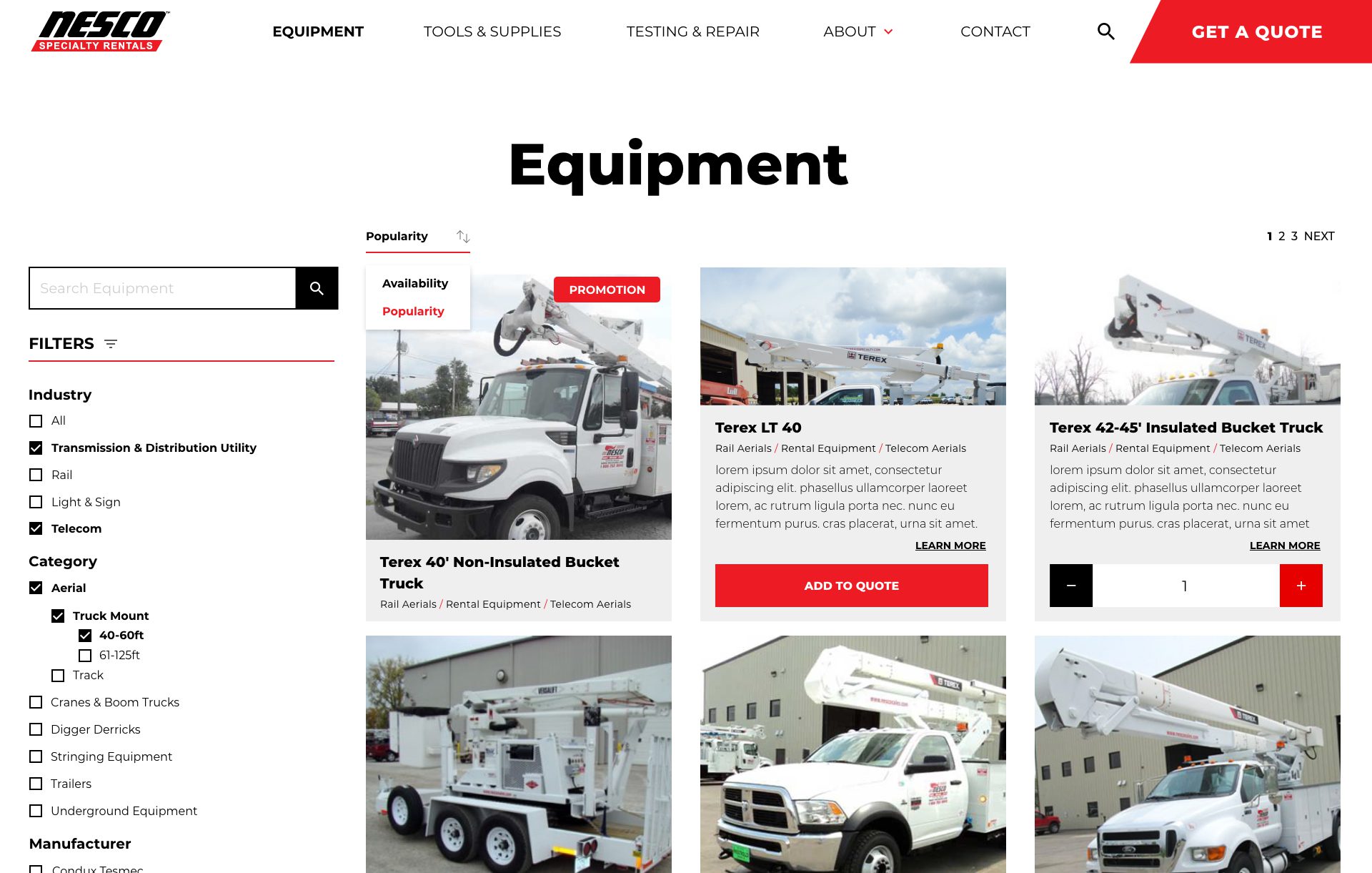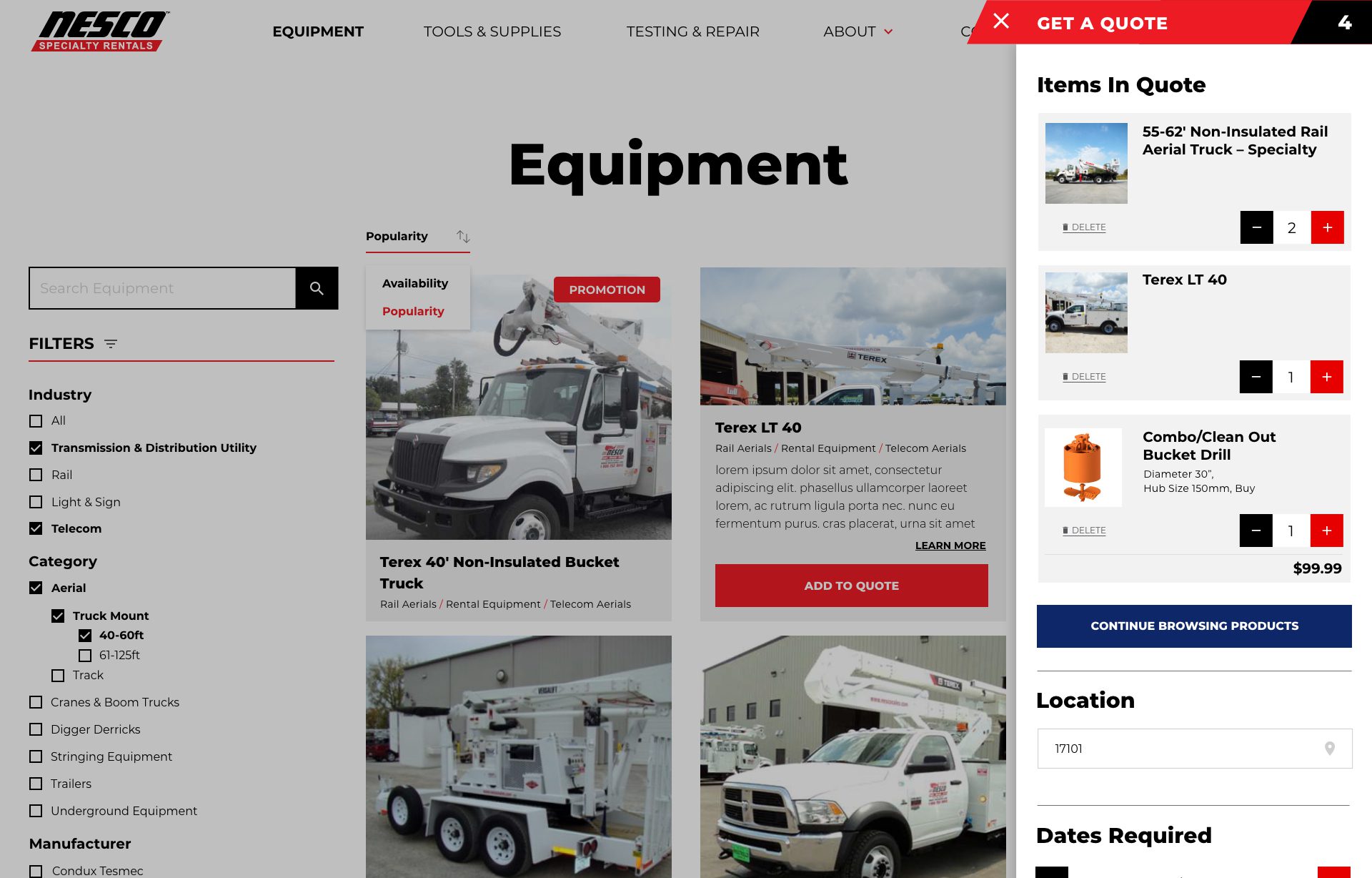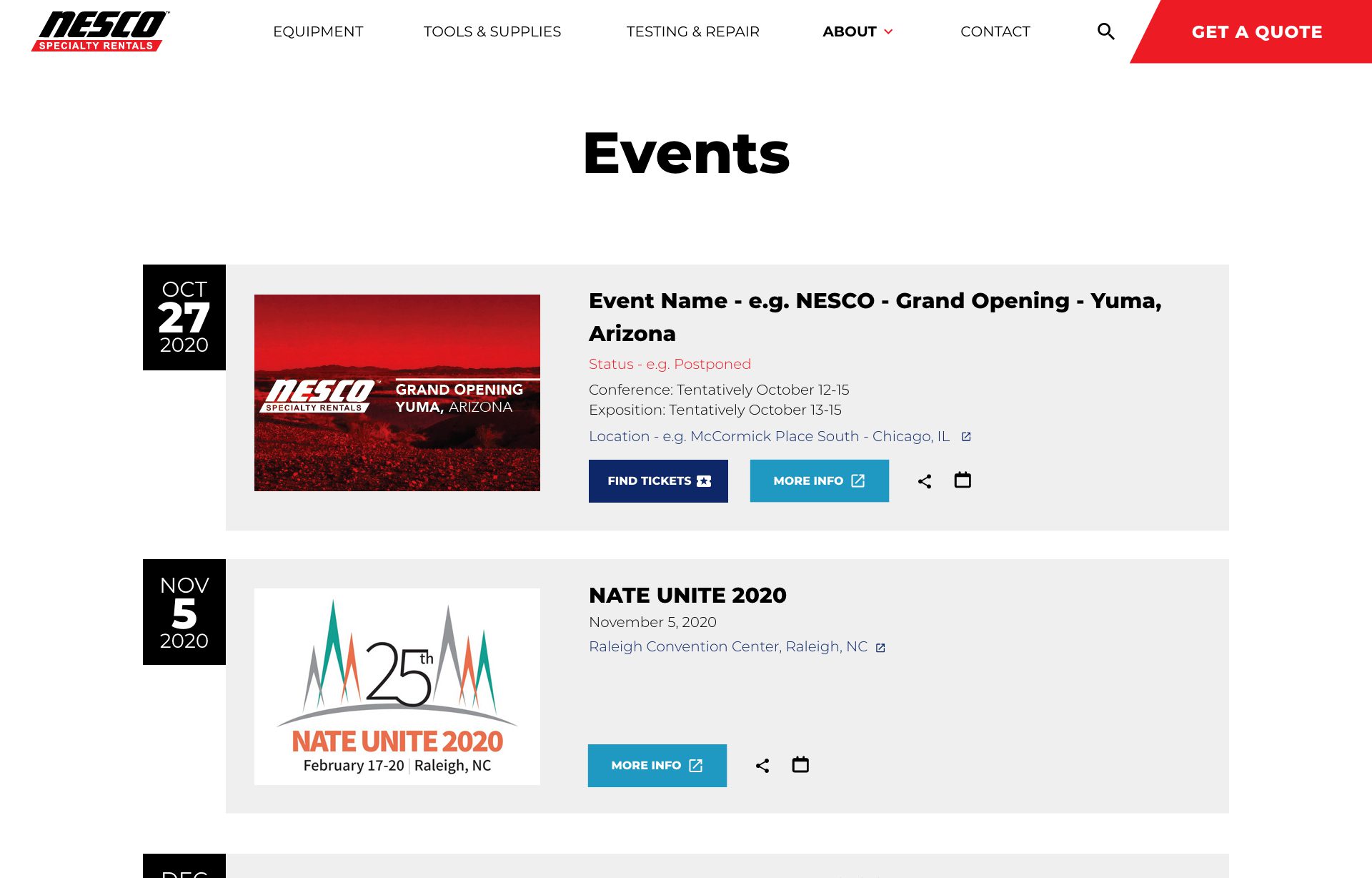 "You guys are bringing passion and energy into this business, and we desperately need that to move forward."
Kevin Kapelke, COO, NESCO
New brand strategy
New dedicated e-commerce website
Refreshed online catalogue
Strategic marketing support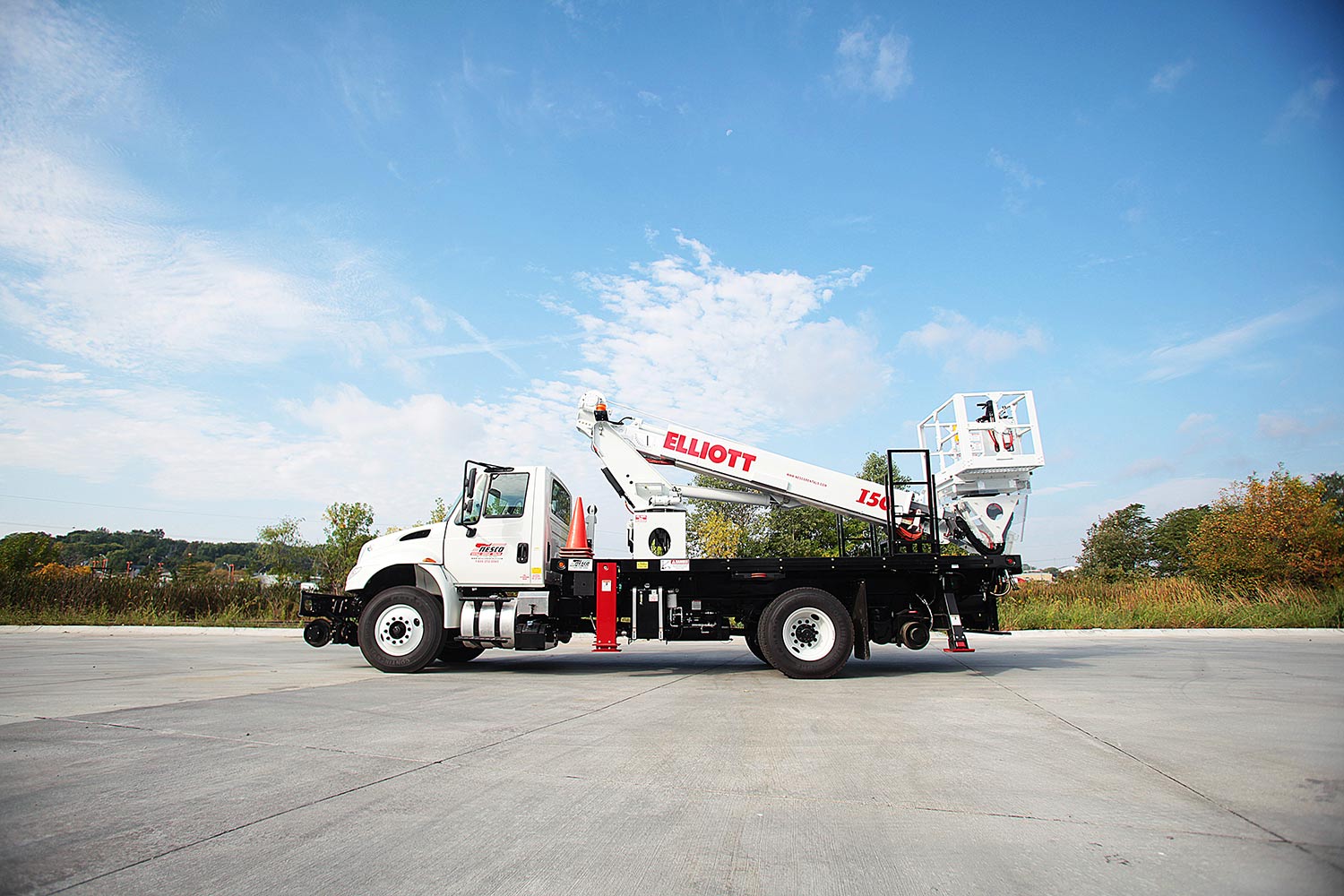 Boosted accuracy

100% faster to request a quote (2x faster than the leading competition)

Fast and intuitive user interface

Empowered sales team

Stronger brand identity
Our combined efforts improved NESCO's share price which led to their acquisition in 2021 by Custom Truck One Source, the largest supplier of utilities construction equipment in North America. 
We improve your customers' experience while making it easier for employees to do their jobs.
Whether you need a digital makeover, a brand relaunch or a new strategy – Dauntless has your back. We'll come in, assess the lay of the land and map the path to reach your goals.
We make it Easier to do business