How we put the pitch back into sales for the big tech beast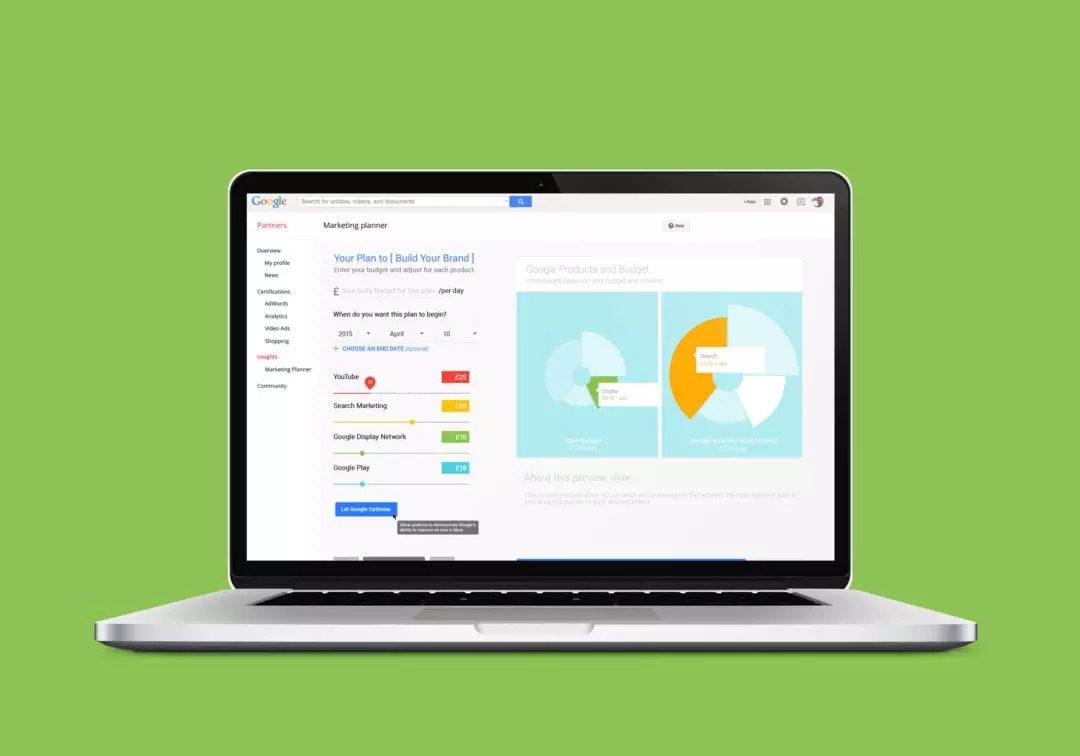 The Google ads sales team is the backbone of the search giant's operations.
Responsible for selling a range of products and services for specific business needs.
A vital component of this is prioritising and identifying leads and creating tailored pitch decks. However, the ad teams struggled to manually produce customised pitch decks to support clients to achieve their goals. Our brief was to design a new pitch deck generator for acquisition that could also score and prioritise leads based on revenue potential with bespoke tools for internal sales teams, the Partners portal and an external landing page.
"Not knowing which opportunity to focus on meant hours of wasted effort."
– Alex, Agency Sales Team, Google
Working together with Google's sales team, it was clear using generic online tools, like everyone else, wasn't going to cut it long-term. Instead, an automated work form would be more effective at supporting the sales team to deliver their goals. The work form would allow reports to be produced automatically in a variety of formats and directly emailed to clients. 
To support the team in achieving their project goals, we utilised design to help streamline the sales tool to maximise its impact by creating a more intuitive and decluttered experience.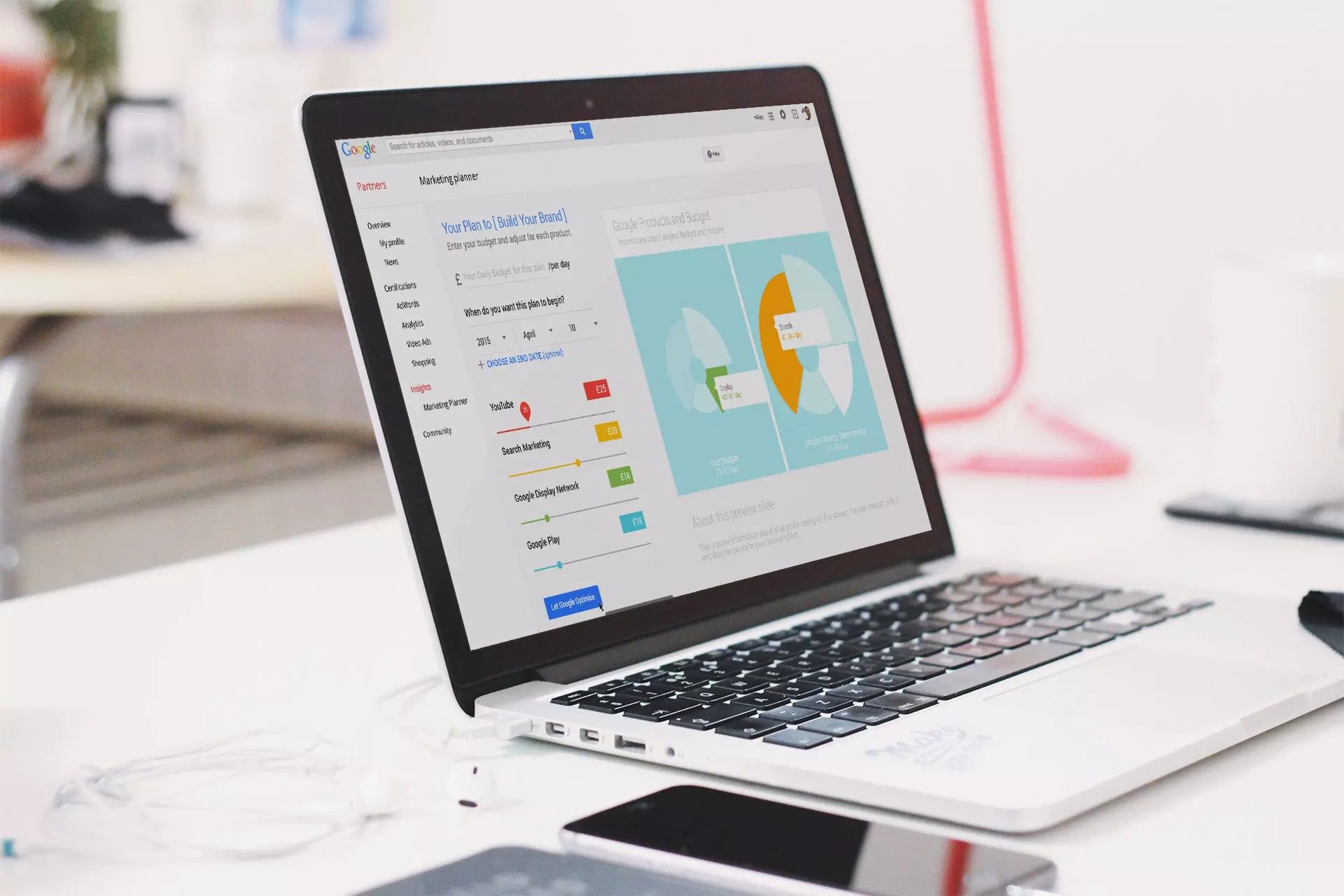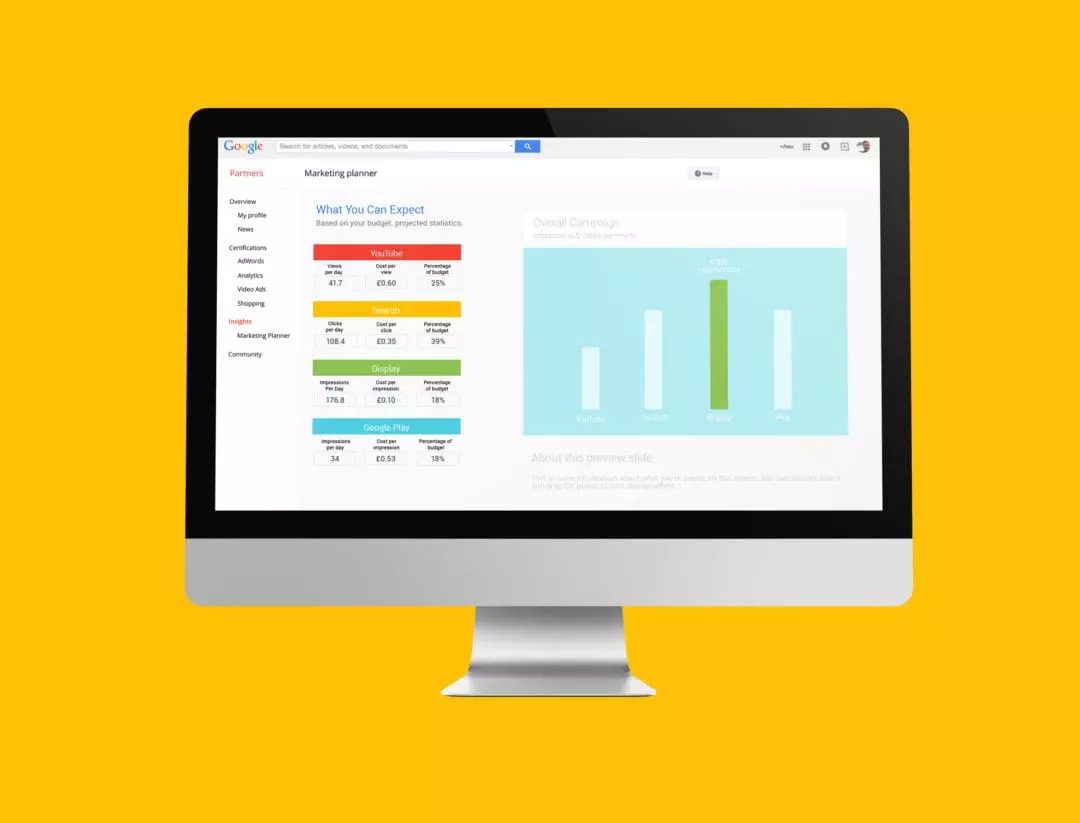 A flexible solution with maximum impact – how we made Google Ad sales easier & faster
Introduced a 4-5 step process
Proposed task and goal checklists into the overall interface thinking.
Developed two versions of the tool: one internal for large and small clients, the other customer facing.
The customer-facing tool helps small businesses create educational, trend-focused, sector-based reports, allowing users to onboard themselves and enable sales teams to produce relevant ads faster and easier.
You want to eliminate inefficiencies and grow, grow, grow.
But you don't know where to start. Should it be customer service, the sales funnel, your mobile app or your branding?
Whether you need a digital makeover, a brand relaunch or a new sales strategy – Dauntless has your back. We'll come in, assess the lay of the land and map the path to reach your goals.