Are you tired of producing heaps of content and getting nowhere?
Well, in today's overcrowded digital playground, you're not alone.
Content fatigue is an ever-growing challenge facing all brands.
According to a 2011 study by AOL/Nielsen, 27 million pieces of content are shared daily.
If scrolling on social media is your bag, expect to encounter at least 285 different portions of content every day.
And let's not forget emails—the average person receives 121 emails daily.
With this level of competition, the harsh truth is that brands must work way harder to give customers what they want.
So, if you want your content to soar above the racket and connect meaningfully with your audience, you need a strategy.
In fact, 78% of brands that reported having successful content in 2021 had a documented content strategy.
This article will explore how you can create great personalised content full of added value for your brand and audience.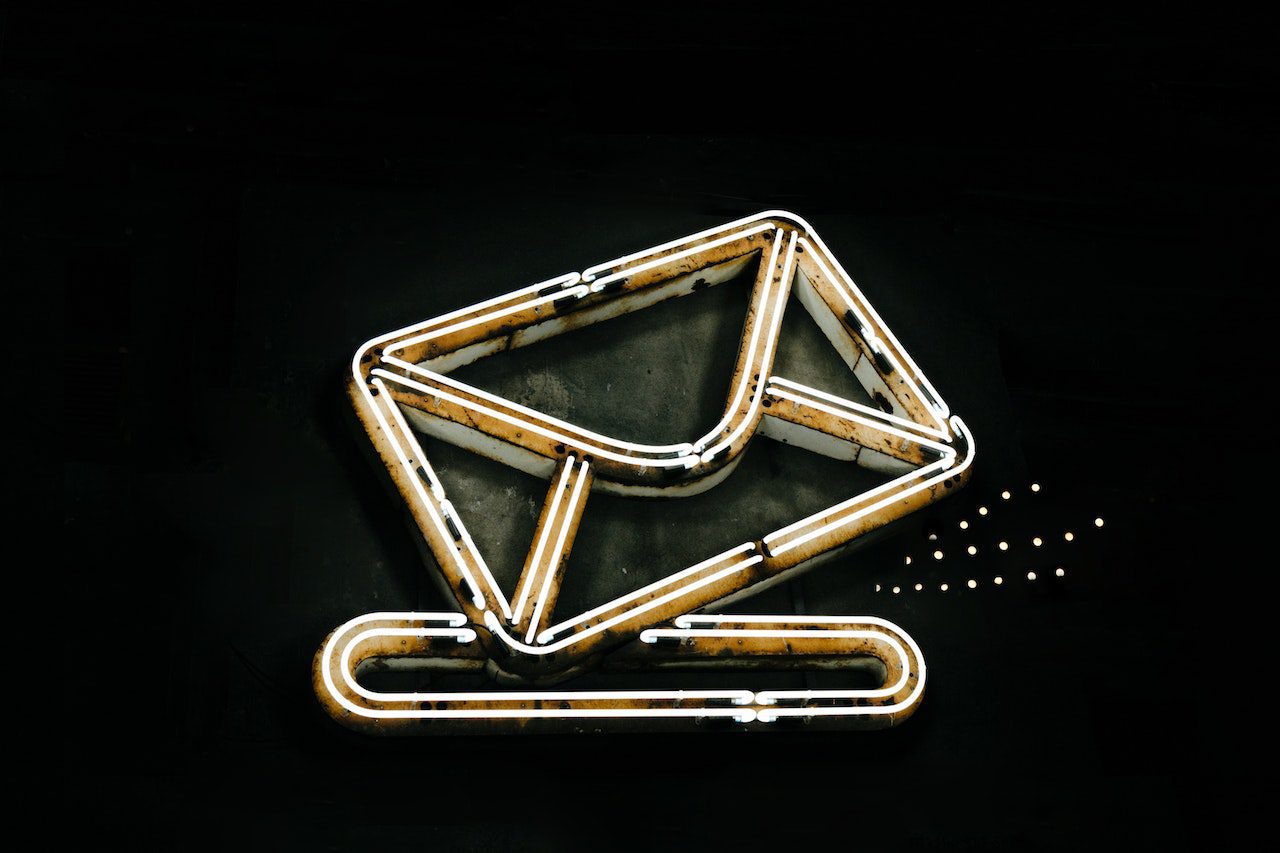 What is a content strategy?
At first glance, a content strategy is a comprehensive framework for creating, producing and managing content-orientated endeavours to achieve business goals and objectives.
It ensures consistency in your messaging, tone of voice and content purpose across all channels.
Subsequently, having a document you can share with your business teams means you have a reference point for all content decisions and deliverables.
We live in a digital-first world where the customer experience (nearly) always begins online. So, you need to be where your customers are, right? And what you say (your content) has to show your audience that you genuinely understand them, and have the best solutions to their problems and challenges.
Whatever your business priorities—whether it's to increase sales, boost online conversions or build brand loyalty—a content strategy will help you achieve these outcomes by aligning your business goals with your content deliverables.
However, creating a content strategy from scratch may, at first blush, may appear daunting. But it doesn't have to be.
Today, we'll deep dive into why good content matters and give you a step-by-step guide to creating your content strategy to help you achieve your business goals.
Good content matters—here's why
Most buyers start their purchasing journey online. So, it's no surprise that nearly 50% of customers choose to view at least three pieces of content before they take the leap and connect with a sales representative.
Digital consumers are savvier than ever, and their expectations are sky-high.
The stats are pretty compelling.
Consider this—the global digital population is around 4 billion (according to Statista). While latest figures show 85% of Americans go online daily, with 30% online almost constantly.
Being online for such a long amount of time means your audience is mega judgemental when it comes to recognising content value. And if what you produce isn't up to the mark (and above), they won't give you a second chance to redeem yourself.
By creating a content strategy, you have a structured plan that tells you what your target audience wants and what really matters to them. So, you produce content that says something purposeful and valuable. Put another way, think of your content strategy as your GPS—it tells you where you are right now, where you're going and how you will get there.
Let's get under the hood of what exactly goes into a content strategy.
What does a content strategy cover?
Here's an overview of what to include in a content strategy:
Purpose
What is the reason for the content?
What do you want your content to deliver?
Is your content aligned with your brand vision?
Audience
Who is your target audience?
What matters to your audience?
What problems do they need to be solved?
What are their needs, motivations, and pain points?
What digital platforms do they use?
What other content does your target audience enjoy?
Content Audit & Gap Analysis
What content is relevant, what needs updating, and what is outdated?
How does your content differentiate from your competitors?
Content engagement and performance analysis
Content Plan
What format is your content – blogs, long form content, infographics, videos, social media posts, ebooks, whitepapers.
What types of content will you focus on, e.g. awareness-building content, conversion copy, thought leadership, re-engagement.
How often will you publish content?
What channels will the content be published on, and why?
Who is responsible for producing the content?
What keywords are you going to target?
Management and performance
What skills, budget, and resources are required?
Who is responsible for online content management?
How will content performance be measured? What metric will be useful?
How will content be approved?
An editorial calendar
Above all, your content strategy is an iterative and flexible live document. In other words, it doesn't belong on a shelf or at the bottom of your inbox gathering dust. Think of it like a manual where you dip in and out to get guidance, tips and check you're doing things right.
But hang on, "my website looks good—do I still need a content strategy?"
Yes. Because it doesn't matter how polished your website is, you'll rapidly lose traffic due to poor user engagement if you're not regularly updating content.
Moreover, in the post-covid environment, content is set to become even more pivotal for brand impact and success. Let's explore the benefits of a content strategy for your business.
Three reasons you need a content strategy
The digital world moves at speed. Trends come and go faster than you can say 'read this'.
As a result, what once was new and cutting edge is yawn-boring before you know it.
Without planning your communications, you risk getting off track with a scatter-gun approach. As a result, diluting your brand image and negatively impacting your customer experience.
Here are three reasons why your business needs a content strategy:
1. Boost sales
IIt's tempting to undervalue the importance content plays in brand marketing, but doing so is a big mistake. According to Hubspot's 'The State of Content Marketing in 2021' report, 47% of buyers view three to five pieces of content before engaging with a sales representative.
2. Beat your competition
The truth is to succeed in this pushy post-pandemic digital sphere—you need to give your audience a reason to engage with you, your products and services. If what you're 'posting' is outdated or doesn't add value—your online users will switch off.
3. Take your business to the next level
According to CMI's 2021 Benchmarks, Budgets, and Trends research, 60% of the most successful B2B marketers have a documented content marketing strategy.
In other words, whether you're a bootstrap start-up or a Fortune 100 company—to deliver an excellent customer experience, you need a content strategy to guide your business.
Here's the thing, content is your business's greatest asset—invest in it and see the returns. But don't take our word for it. According to HubSpot's State of Inbound report, more than half of marketers surveyed identified content creation as their top priority.
Next, let's get practical and look at how to develop a content strategy.
How to create a content strategy
A content strategy helps you understand the purpose of your content. But knowing where to start can sometimes be half the battle. Approach creating your content strategy like you would for any other priority business task. And this means allocating the necessary resources to complete it efficiently and on time.
At the end of the day, if you develop a robust foundation, your process for producing, measuring and creating content in the future will be more straightforward and impactful.
Ready to create your content strategy? But need help getting started? Here's an easy step-by-step guide to help you get started.
Step 1: Identify and clarify the purpose of your content.
Before you create and deliver content, you must define its purpose by aligning it with your marketing and business objectives. Excellent content delivers a personalised experience to your audience.
So, if you want to crank up the value, you need to know what you're trying to achieve as this will determine the type of content you produce. For instance, if you wish to generate PR buzz for a new product launch, you may focus on visual content like explainer videos, infographics, as well as user generated content to build hype. Or, if your focus is on increasing traffic, you might focus more on a running a paid social media ad campaign, using SEO and creating high value long form content such as videos and whitepapers.
To ensure your goals are attainable and relevant, apply SMART goals (SMART is an acronym that stands for Specific, Measurable, Attainable, Relevant, Time-bound).
SMART goals are:
Specific
Describe what you want to achieve with your content, e.g. boost brand awareness, increase traffic and engagement, or generate more business leads. What do you want your audience to do with the content? What actions and reactions are you seeking to inspire in your audience?

Measurable
How can you quantify your goals? E.g. Increase quarterly traffic to your website by 40% or increase monthly newsletter subscriptions by 10%. What are your KPIs?

Attainable
Are your goals realistic?

Relevant
How does your content align with your brand vision and business strategy?

Time-bound
Create a time frame for delivering your goals. Is it doable? Does it allow for enough time to achieve your goal?
Step 2: Deep dive into understanding your audience
When it comes to content marketing, the audience is everything. Before you type a single word, you need to firmly understand who you're talking to, as well as why and how.
Because, in day's content-saturated world, it's not enough to be vaguely familiar with your target audience—you need to get up close and personal. Put another way— if you don't know what your audience talks about around the kitchen table, you don't really know them.
Audience research means going beyond the usual demographics like age, gender and geography. Instead, focus on values, motivations and challenges. Dig deep to find out what matters to people professionally, emotionally, socially or politically. How do they make decisions?
You can use audience segmentation techniques to help you create customer personas. For instance, the EY Future Consumer Index has identified five new cohorts of consumers. These are affordability first, health first, planet first, society first and experience first.
Some questions to ask:
What does your audience care about most and least?
What are their personal goals and ambitions?
What are their pain points?
What types of problems are they seeking to solve?
How do they make decisions?
At what stage of the buyer journey are they?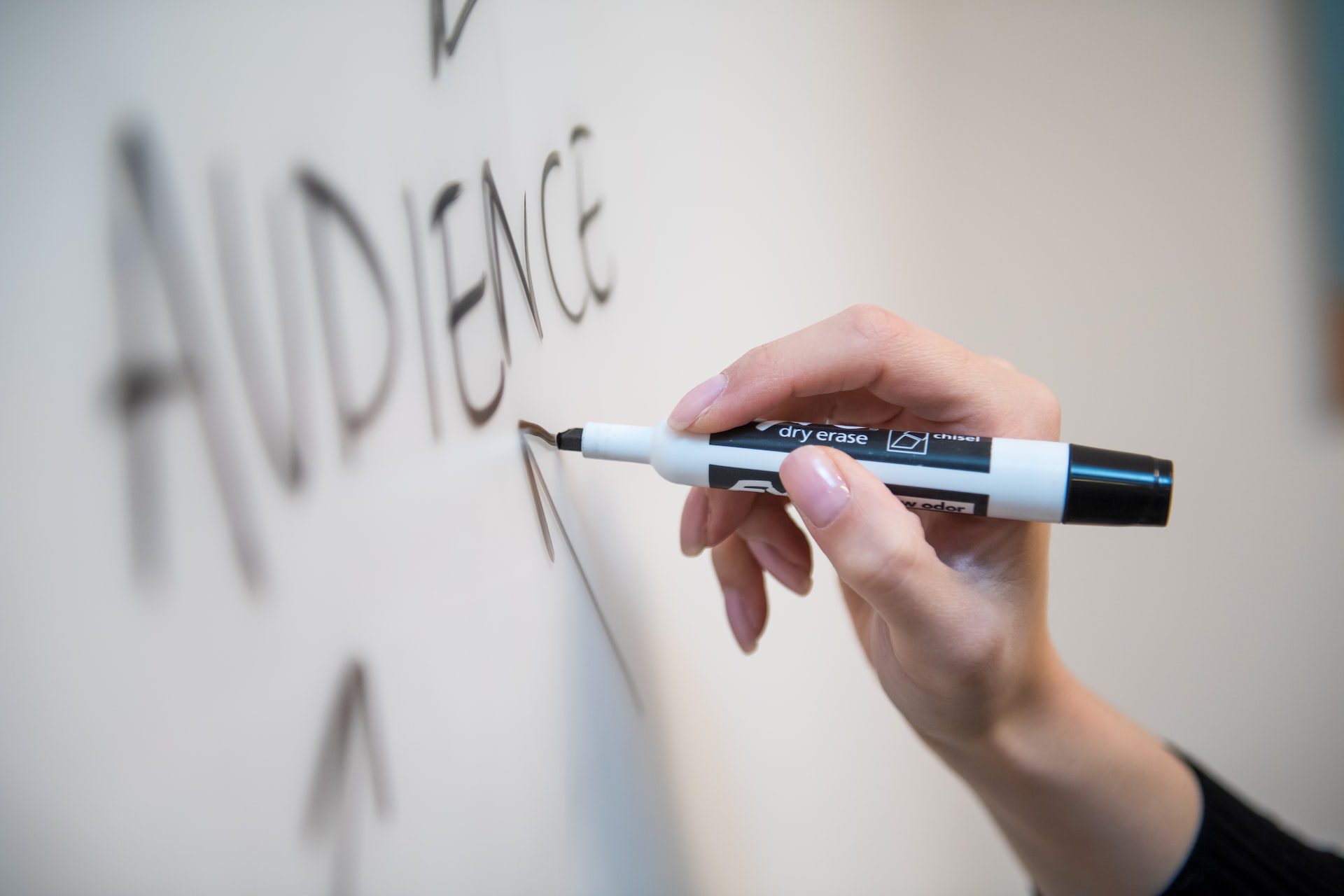 Step 3: Perform a content gap analysis
Now you better understand your audience, you can delve into your content offering and identify what's missing. In addition, this is an opportunity to catch up with the latest content trends and identify new opportunities.
For example, story-telling, user-centric content, video, and long-form experiences are trending big time. How does your content match up? For example, do you have content that could be re-purposed as a web story? Or are you creating educational content that would make a great infographic?
Also, you can update your current content to increase its value for the reader. Get out of the mindset that you must generate brand new content every time. Rather, it's as much about reviewing what you already have and finding ways to repurpose it to address the gaps.
Here are a few examples of how to identify content gaps across your channels:
Review your competitor's content – what is performing well and what isn't.
Listen to your audience – monitor your social channels for customer feedback, shares, and comments.
Join forums, online communities, blogs, and product reviews where your audience hangs out – you can glean lots of useful information about what matters most to your audience and why.
In summary, a content gap analysis helps you better understand what kind of content your audience wants and expects and what you should focus on in the future.
Step 4: Audit your content
According to Semrush in their State of Content Marketing 2022 Global Report, 65% of successful brands undertake a content audit twice a year.
So, what is a content audit? In a nutshell, it evaluates all your content and its performance against KPIs, impact, relevance, and purpose. By taking an inventory of all your content, you can holistically identify its strengths and weaknesses and use these insights to inform your content strategy.
A content audit will tell you:
How your content is performing and whether it is achieving its goals.
How is your audience engaging with your content?
Strengths and weaknesses in your current content efforts.
What kind of content to focus on in the future?
For example, it should cover all content assets and include web pages, blogs, social media posts, landing pages and emails. If unsure, you can use tools like Ahrfs, Google Analytics and Google Search Console to help you analyse your performance and impact.
Common content metrics you should measure include:
Website visitors
Page views
Customer retention
Social shares
Post comments (engagement)
Backlinks
Engagement & bounce rate
Click-through-rate
Time on page
Landing page
Exit pages
Conversions
Step 5: Create a customer journey map
Taking a microscope to your buyer's journey will help you pivot your content to ensure it's customer-centric.
Usually, a customer journey map (or user journey) is presented as a visual representation of how your current and prospective customers engage with your products and services, including content.
For instance, research by TrustRadius found that nearly 90% of buyers wanted a self-serve element in their buying journey.
A journey map illustrates users' interactions with your brand across many touchpoints, such as visiting your website, receiving an email, following you on social media, or seeing an ad.
Next, determine potential stages where your prospect may encounter difficulty, have objections and experience negative emotions and seek to solve these.
Finally, based on the above, outline content types for the following stages:
Awareness stage (top-of-the-funnel)
Focus on blog posts, paid social media campaigns, whitepapers, explainer videos and research reports.
Considerations stage (middle-of-the-funnel)
Focus on offering free resources in exchange for the customer's email, case studies and real-world customer experience stories.
Decision stage (bottom-of-the-funnel)
Focus on case studies, strong CTA's, product features, pricing pages, webinars, testimonials and video courses.
Step 6: Market research
Speaking directly with your target audience is one the most powerful ways to extract insights about your brand and products. Popular research methods include focus groups, surveys, one-to-one interviews, social media research and social listening.
Here are some suggested questions:
How do users engage with your content (e.g., on their phone, via social media)
What do your users like and dislike about your content (e.g., videos or long-form content)
What are their pain points and challenges when accessing content (is it hard to read on mobile)
What social media platforms do your users like and use?
Step 7: Competitor content review and analysis
Arguably, the content game is competitive. So, just like a tennis player would size up their opponent before a match, the same applies to content marketing. If you want to boost organic traffic and drive greater social media traction, you need to know what you're competitors are doing and what's working best for them. Go take a snoop—it's really okay.
Here are some examples of what to include in your competitor research:
Competitor's top-performing URLs
Top keywords your competitors are ranking for that you aren't
Brand purpose and messaging
Top performing content
Design features
Tone of voice
Strengths and weaknesses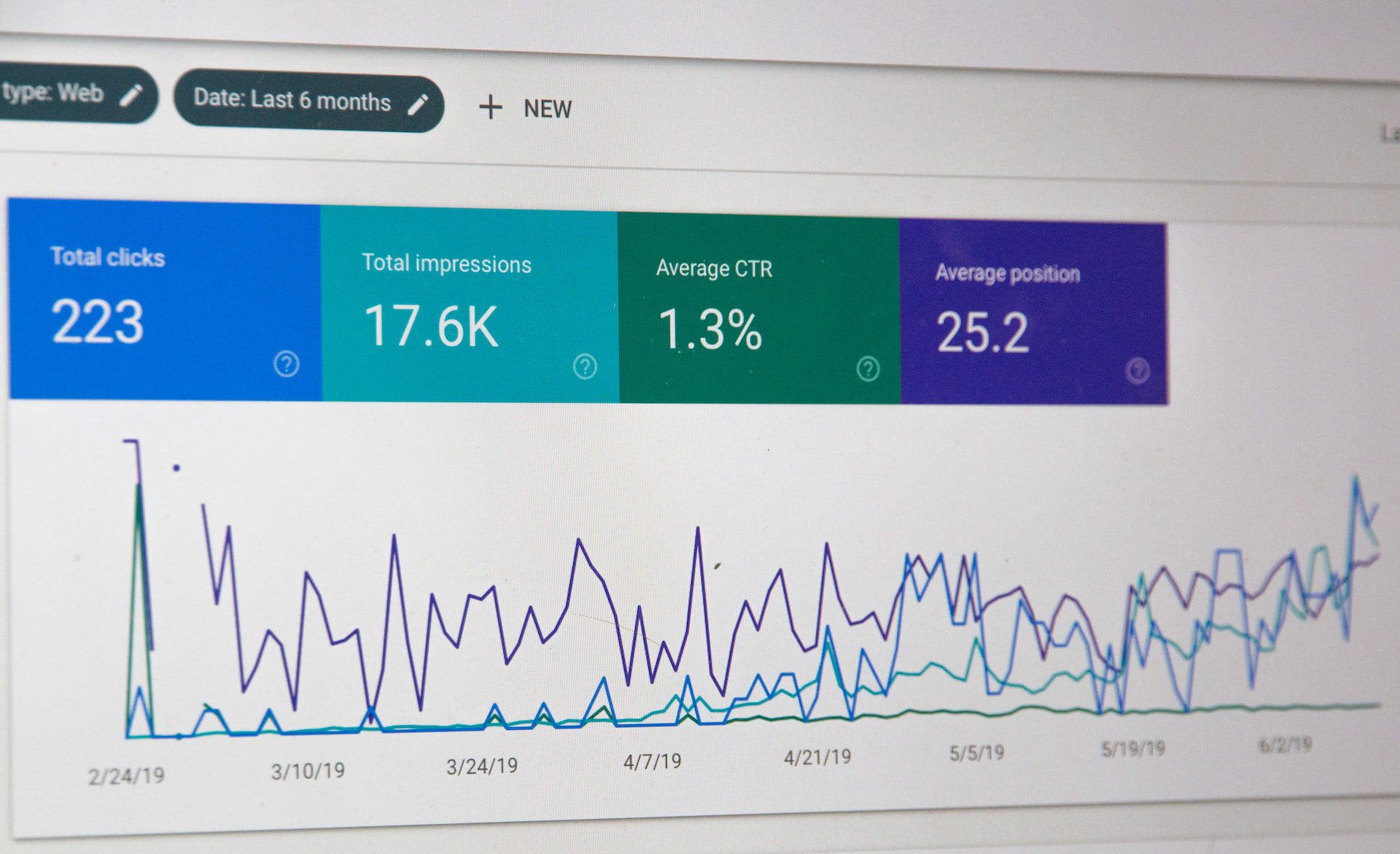 Step 8: Find the "right" content management system
What is a content management system (CMS)? In short, this software enables you to create and post content on your website without the need for coding.
You're spoilt for choice when choosing a suitable CMS for your business. Probably the most well-known CMS is WordPress. But there are heaps of other options available on the market.
When choosing a CMS, identify what features you'll need. For instance, content editing and publishing tools, SEO tools, analytics and security.
Do your research beforehand. What do other brands in your industry use? Balance price against maintenance needs and long-term suitability.
Step 9: Familiarise yourself with different content types
The purpose of your content should help you determine the format and medium you use to represent it. Some types of content will be more suitable for different messages, audiences and purposes.
Here's a summary of different types of content and how they best support content goals.
| | |
| --- | --- |
| Content-Type  | Best for  |
| Blogs | Attracting quality website traffic, positioning yourself as an authority, nurturing site visitors, best for top-of-the-funnel |
| Guides & long-form articles  | Boosting your site's topical authority, improving SEO ranking and audience engagement  |
| Lists  | Boosting traffic and audience engagement  |
| Infographics | Bringing data-heavy content to life and encourage sharing |
| Social Media | Driving traffic to your website and blogs  |
| Emails  | Boosting sales conversion, lead nurturing  |
| Ebooks | Positioning yourself as an authority in your industry and nurturing future leads  |
| Video | Increasing visitor time on the page, generating new leads and increasing sales |
| Webinars  | Attracting sales leads, positioning yourself as an authority in your industry, driving conversions  |
| Case studies  | Build brand awareness and trust, positioning yourself as an authority in your industry, driving sales conversions, middle and button of the funnel |
| Whitepapers | Promoting original research, positioning yourself as an authority in your industry and nurturing future leads |
| Press releases | Announcing company news, generating a buzz, increasing brand awareness |
| Newsletters | Boost brand awareness, personalise your audience communication, and nurture leads  |
| Quizzes and polls | Generating engagement and nurturing future leads  |
According to Hubspot, the top three most popular types of media currently used by brands include video, blogs and infographics.
Struggling to figure out what content formats to use?
Here are some helpful questions to guide you:
What platforms will you use?
Where and how will you promote your content?
How will you distribute your content? For example, will you promote it on social media?
What social media will you use and why?
How will you support your target audience to locate your content and engage with it?
How frequently will you post, update, and archive?
Who is responsible for creating, approving and editing your content?
How will you manage your brand tone of voice and style across your content platforms? Do you have a style guide? If not, will you create one?
Step 10: Brainstorm ideas
By now, you've established why you're creating content, who your audience is and what type of content you need. So, what's left? Next, you need to populate your content plan with ideas about what you're going to talk about— it's time to brainstorm.
Needless to say, a brainstorming session aims to get as many ideas as possible. Don't worry if they're not fully formed article titles. Instead, focus on what your audience wants to read, where you have content gaps and what stories you want to tell. Then you can craft compelling headlines further down the line.
When you've gathered enough ideas, you can apply a vetting process to distil the best ideas that meet your business goals.
Step 11: Develop an editorial calendar
If you want to get strategic about your content output, you need an editorial calendar. It can help you:
Align your content with your business and brand goals
Research keywords to target, identify unique angles and best CTA's to use
Plan content ahead of time to support and deliver more impactful brand campaigns
Ensure a consistent posting schedule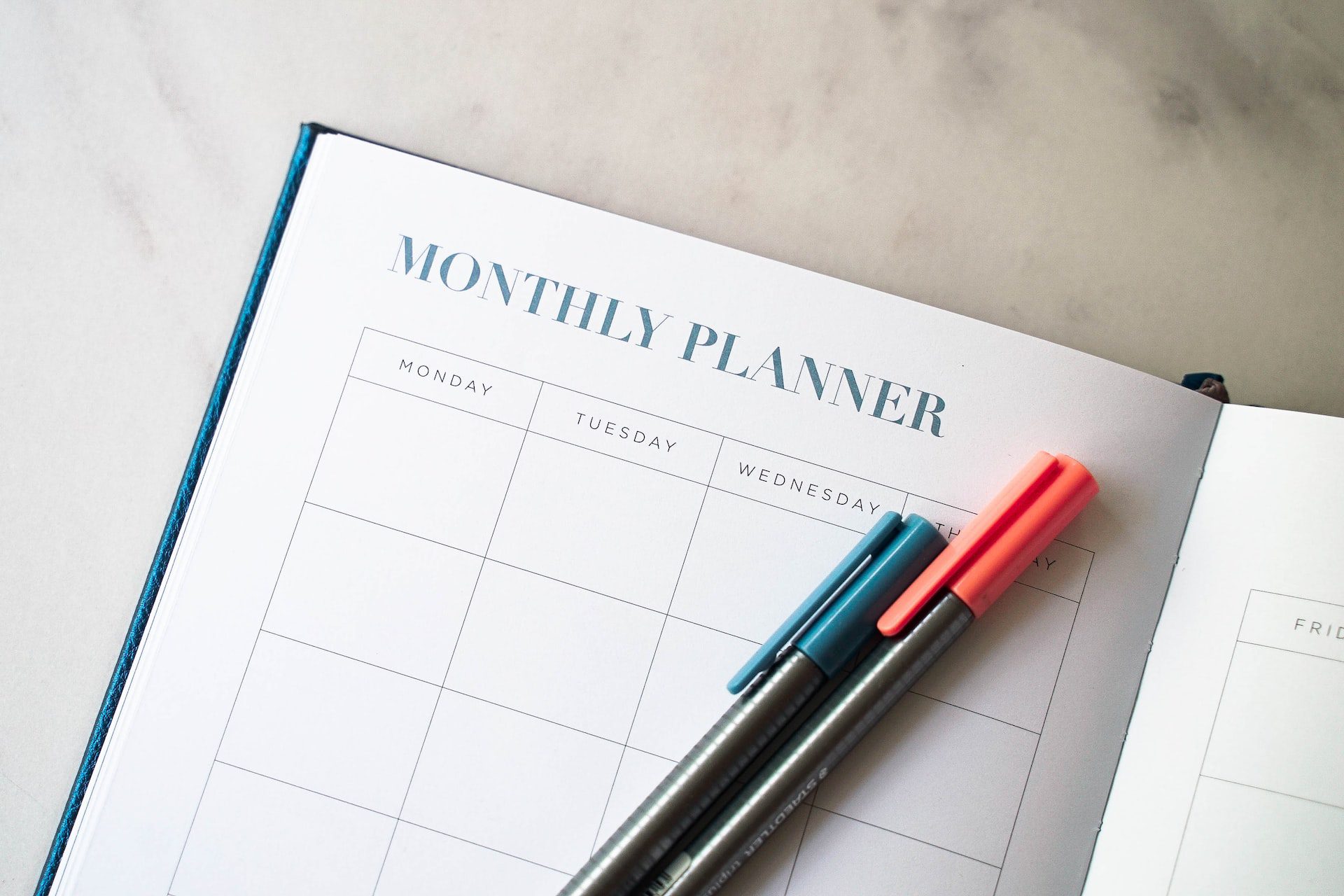 Step 12: Measure, review, and optimise
The challenge is no longer beating the competition. But instead, you need to outdo your customer's previous digital experience (in other words, your biggest competition is the last place your customers visited and loved). So, start by measuring your digital content performance to discover what is working and isn't.
Key questions to ask
Set KPIs against your content goals. For example, key metrics include % of new organic visits, number of leads, customer conversions, page views, page bounce rates, subscribers, and average time on page.
When was the last time you reviewed your website and all your content—from landing pages and product descriptions to blogs and social media posts?
Have you performed a competitor analysis and content audit?
Top free content creation tools you should try
There are some great free tools out there to help you with all stages of your content strategy planning. From identifying hot new topic trends and researching keywords to ensuring your content is on point and impactful.
Here are a few of our favourite free content creation tools:
Miro
If you're looking for a great creative online tool to help you brainstorm, generate content ideas, design web pages and blogs, MIRO offers this and more. With an infinite canvas, Miro is an online visual collaboration platform designed to unlock creativity and accelerate innovation among teams of all kinds.
Features include the ability to customise the platform for your unique needs, access to hundreds of templates, and easy to leave feedback through comments, sticky notes, or votes, making this a fab tool, especially if you're working remotely.
Final thoughts
If you want to spark greater user engagement, nurture your sales funnel, and connect with your customers—a structured, well-considered, regularly updated content strategy is arguably your most important marketing tool.
However, it's not a quick fix. Don't expect your content to smash the google rankings overnight. Instead, you should approach your content strategy as a long-term commitment requiring iteration, analysis, and improvement. As this way, you'll be able to stay ahead in anticipating and responding to the evolving needs of your audience.
Want to get started today?
Download your free (fillable PDF) Content Strategy Template below.
Get your Content Strategy Template
Pop in your name and email address to download your Content Strategy Template.