First Impressions Matter: So Should Your Business Card
Written by Dauntless
 May 2016
Your business card can easily be shrugged off as 'just a piece of paper with your details on.'
But it is much more than that. It is a first impression, and you only get one chance to make one of those.
Despite the digital era we are currently living in, the business card is still king, with 27 million new cards going to print every day across the globe*. What's more, with advances in printing techniques, printing one for yourself has never been more affordable than it is right now.
So how do you make sure your card leaves the right impression? We recently created a handy infographic (see below), but read on as we share more in-depth expertise on the subject.
Paper Weight
I'm not talking about that glass globe that sits on the desk of your bank manager. In paper terms, weight means thickness. Generally, the heavier the weight the thicker the paper. It's important to get the weight of your card right. Too thin and you'll come off as cheap – too thick and your card could become tedious to carry around.
380-450gsm is a good standard.
Any lower and you could risk your businesses reputation.
Special Papers
Nowadays there's an abundance of paper finishes to choose from – far more than just gloss or matte. It's important to think about what you want your card to say about you. Off-white stock with a texture like tweed or laid can communicate heritage and class. Silk can appear more modern and discerning. Companies like Solopress.com offer a wide range of stock including kraft and even gold Iridescent.
Lamination
Lamination is a great way to protect your card and give it better longevity. It is literally a very thin plastic film that is stuck to the surface of the card. There are three main types of lamination.
Gloss: High shine finish, perfect for detailed printing and solid colour.
Matte: Low shine, can make colours a little duller but is easier on the eye with no reflection.
Velvet: Much like matt there is a very low shine with the added bonus of being soft and tactile.
Whatever you do, do not laminate only one side. The cards will start to curl over time.
You don't need to express every single aspect of your business through your card – this could be confusing and overwhelming
.
Square Or Rounded Corners
Most printers offer square or rounded corners. It's important to think about what you want to communicate with your card. Square corners are more traditional whereas rounded corners are considered more fun and memorable.
Double-sided
The cost of double sided printing is minimal but it can add a lot of value. Nowadays, most people choose to print both sides; having just one side printed can come across as cheap. It could also be a missed opportunity to communicate more about your brand or offerings.
Extras
There are all sorts of extras you can add to your business card to make it stand out from the crowd. Here's a selection of more widely available options:
Spot UV: A varnish is applied to a small area or particular feature, helping it stand out with a glossy finish. This is usually applied on top on a matte lamination. Great for patterns or subtle graphics.

Foil blocking: This is where foil is hot stamped onto the surface of the card. You can get foils in pretty much any colour or shade. It's a great way to add shiny metallic detailing.

Embossing/Debossing: A metal stamp is pressed into the card creating a relief or impression into the surface. This can add an extra 3D effect and give your cards more depth.
The biggest thing to remember though is that you don't need to express every single aspect of your business through your card. This could be confusing and overwhelming: keep the content on your card informative but simple. Think of your card as a conversation starter. It's your foot in the door – you need to do the rest of the work.
Sources:
Business Cards – Some Number Crunching
The 9 Benefits Of Using Business Card Templates
You might also like to read…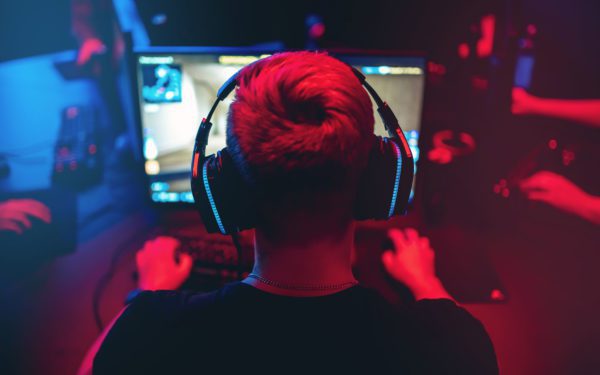 Video games are ubiquitous in our lives. Did you know there are more than 3.24 billion gamers worldwide? When it comes to leisure activities, gaming ranks pretty high in the popularity stakes. And it's only growing. Contrary to what you may think—it's not only for...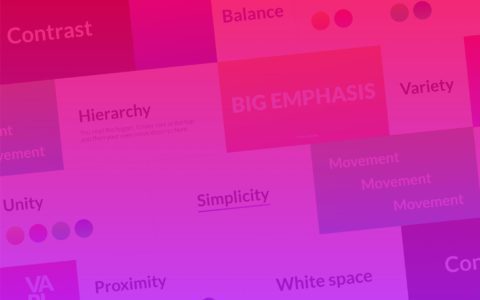 All disciplines have rules—and design is no different. If you want to create compelling, succinct and meaningful designs, you must understand the fundamentals. However, unlike more prescriptive approaches, design principles are more intuitive and fluid.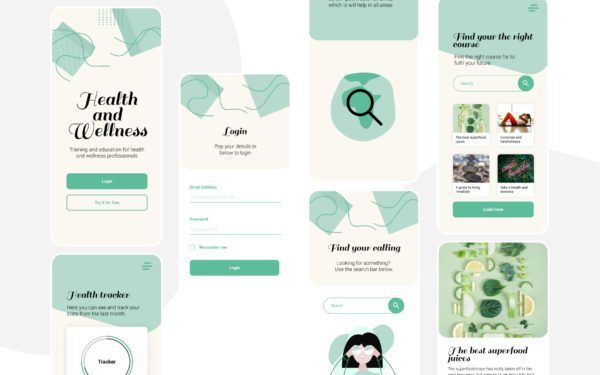 News flash—hot design trends to watch for in 2022. So, what's in store? Are pinky pastels a no-no? Is minimalism finally over? Can someone please turn up the noise on those tones?