Can you take conceptual ideas and bring them to life using best practice frameworks?
Do you live and breathe development? Is the sound of working in a fast-paced, remote-first environment exciting?
The Dauntless development crew is growing. And, we're looking for a talented and motivated Front End Developer with modern web technologies, such as JavasScript, HTML and CSS, to join our ranks and work on groundbreaking global projects. You will be working alongside a small team of Front-end Developers and Fullstack Engineers.
This is a unique opportunity to bring your outstanding development skills to help deliver digital transformation for a range of global brands.
In this role, you will use your problem solving skills and expertise to create never-seen-before user experiences that help transform the way business is done.
Interested?
Send us your CV and we'll be in touch.
Who We Are
Dauntless is a full-service digital agency specialising in digital strategy, design and development.
We work with global brands across various industries, delivering everything from prototypes and apps to large-scale digital products and software.
 Our purpose is to help growth-focused companies and industry leaders achieve their goals quickly and efficiently.
Combining our strategic approach, relentless creativity and technical expertise, we drive digital transformation and innovation programmes worldwide.
Our Crew is: 
globally distributed
cross-vertical
industry-agnostic
multi-disciplined 
digital problem solvers
If you are passionate, collaborative, hard-working, and eager to grow with us, let's talk.
The Opportunity
We are looking for an experienced Front-end Developer who is confident with modern web technologies, such as JavasScript, HTML and CSS, to join our ranks and work on groundbreaking global projects. You will be working alongside two Front-end Developers and two Fullstack Engineers.
More than skills, we're interested in you as a person and how you will bring the best to both the projects you work on and those around you. We love pioneering and making waves and we have fun while we're doing all of the above.
You should also have a positive, constructive attitude towards clients and appreciate the complexities of managing expectations, both externally and within a business.
What Makes You Right For This Role?


You have a strong understanding and experience of modern development practices (Agile methodologies, git, continuous integration, bug/issue tracking).



You have excellent communication and problem-solving skills.



Excellent experience of writing robust maintainable code, making use of appropriate code quality tools (ESLint, Prettier).



Driven by a customer-obsessed approach with a passion for problem-solving.



You thrive in a fast and challenging environment without compromising quality.



Desire to work as part of a remote cross-functional and highly collaborative team and not 'just development'.



You have a curious mindset and are willing to test and learn, to be wrong and to try new things.



You enjoy pushing technical and creative boundaries.


Write clean, high-quality, secure, and maintainable code.



Design and implement elegant responsive UI components using modern web technologies including ReactJS, Redux, NextJS, Material-UI, REST API and GraphQL.



Design and implement UI / UX standards and style guides.



Build and maintain documentation for components using React Storybook.



Ensure high quality through automated tests both E2E and unit testing using tools such as Cypress, Jest and React Testing Library.



Collaborate with product designers to drive consistent and efficient user experiences.
The Ideal Candidate Will Bring


Proven experience developing production-quality web applications at a high scale.



Have experience building solutions with server-side rendered, static and client-side approaches.



Ability to learn new technologies and paradigms rapidly.



Strong JavaScript programming skills including latest standards.



Strong knowledge of web technologies (Reactjs / Nextjs / Material-UI / Emotion / Storybook).



Strong knowledge of web applications test strategies (UT, IT, UAT, Capacity tests)


Strong knowledge of implementing style guides and optimised CSS.



Experience with Restful APIs and/or GraphQL.



Experience working in an Agile + DevOps development environment.



Experience with headless CMS platforms such as Contentful and Strapi.



Experience with DevOps / Continuous Delivery / Continuous Deployment best practices and guidelines.



Experience with common CMS platforms such as WordPress or Drupal.



Working with deployments and configurations on AWS, Azure and similar.


An opportunity to help the Engineering crew and build a range of exciting products for high profile clients



A role with a real purpose that you can be proud of



A highly flexible work environment - we are 100% remote



A hardworking, open, positive and fun work environment



A competitive salary
We aim to provide an environment for passionate people from different backgrounds to thrive, while bringing a wide range of skills and experiences to everything we do.
Dauntless is proud to be an equal opportunity workplace.
We value diversity — in backgrounds and experiences.  We are committed to equal employment opportunity regardless of race, colour, ancestry, religion, sex, national origin, sexual orientation, age, citizenship, marital status, disability and gender identity.
The Dauntless Code
How we operate so we can deliver exceptional products for exceptional clients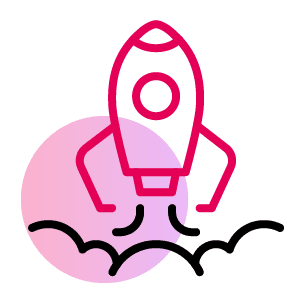 Be Fearless
Fortune favours the brave.
We dive in, even into uncharted territory. Our experience allows us to navigate into the unknown.
Stay Curious
We learn our way past problems.
We adapt and improve when faced with challenges.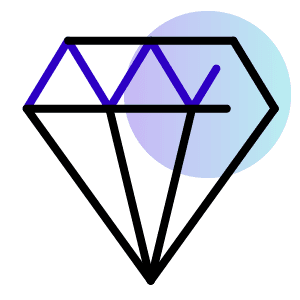 Never settle
We work to the wonder, to the very best possible.
We relentlessly pursue excellence in everything we do.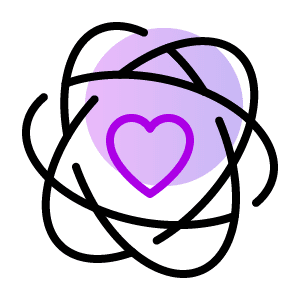 Always Grateful
We get to do this.
We show up ready and feel privileged to help people succeed.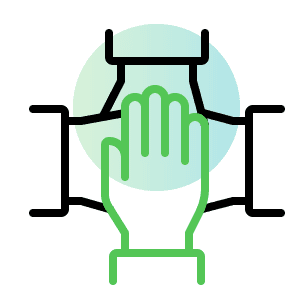 One Crew
We are greater than the sum of our parts.
We have fun, work better and accomplish so much more together.
Sound like a good fit?
If this role sounds like something you'd enjoy and do well in, please get in touch and send us your CV. We look forward to hearing from you.