Dauntless CEO on transforming himself & business
Written by Jason Marchant
 July 2019
Head honcho Josh Chesney gives a rare insight into his life, his loves and leading like Yoda.
I was born in Southern California, just north of LA, in a little town called Thousand Oaks. It probably did have a thousand oaks at one time. Now it probably has one, but that's how California goes. I was there until I was about three years-old.
From wanderer to rescuer
My mom and dad felt called to become missionaries. So they brought me and my younger brother to Europe. For about 11 years we constantly travelled. We'd covered about 25 countries before I was 15. It was tough, but it meant we had an incredibly multi-cultural upbringing.
The Chesney family, missionaries to Europe
Josh Chesney with his Dad in Nigeria, 1990
I studied in Britain, but graduated High School (early) in the US. I then returned to Europe and travelled, eventually ending up back in California working as an electrician's apprentice. Then my dad called about a youth missionary position in Maui. Two days later, I was there.
I spent about three months in Hawaii with the team, and about three months in the Philippines on outreach, which is where I met my now wife, Shelley [Dauntless Co-Founder & Brand Director].
Three weeks after we got to the Philippines, we were helping to build a church, and there was a typhoon. We were at the second largest landfill in the world; near a barangay called Payatas in Quezon City, Manila. It's a mountain of garbage, but about 10,000 people live on the southern slope of it.
It had been raining for three weeks and one morning there was a massive landslide in the garbage. A huge avalanche of black smoking trash slid down, and about 3500 people were buried alive near to where we were staying.
We didn't think, we just jumped up and charged down the hill to the pile and started looking for people and digging them out. Just trying to help. It was a pivotal moment in my life.
From samaritan to leader
 I was your classic rebellious angry teenager. But when I was digging through that garbage landslide looking for survivors, I realised everything that had happened to me up until that point, had prepared me to be able to act and save lives. All the travelling, the new cultures, new experiences, and the dangers, all helped me make the decision to 'do'; to make a contribution, to drive something good forward.
We spent about a month there, doing what we could to help the survivors. I'd run debriefs every night and that was the first time in my life that I realised that I could lead. On paper, I wasn't the obvious choice, but I knew I could step up and that I was going to be a leader. And that if I would lead, people would follow…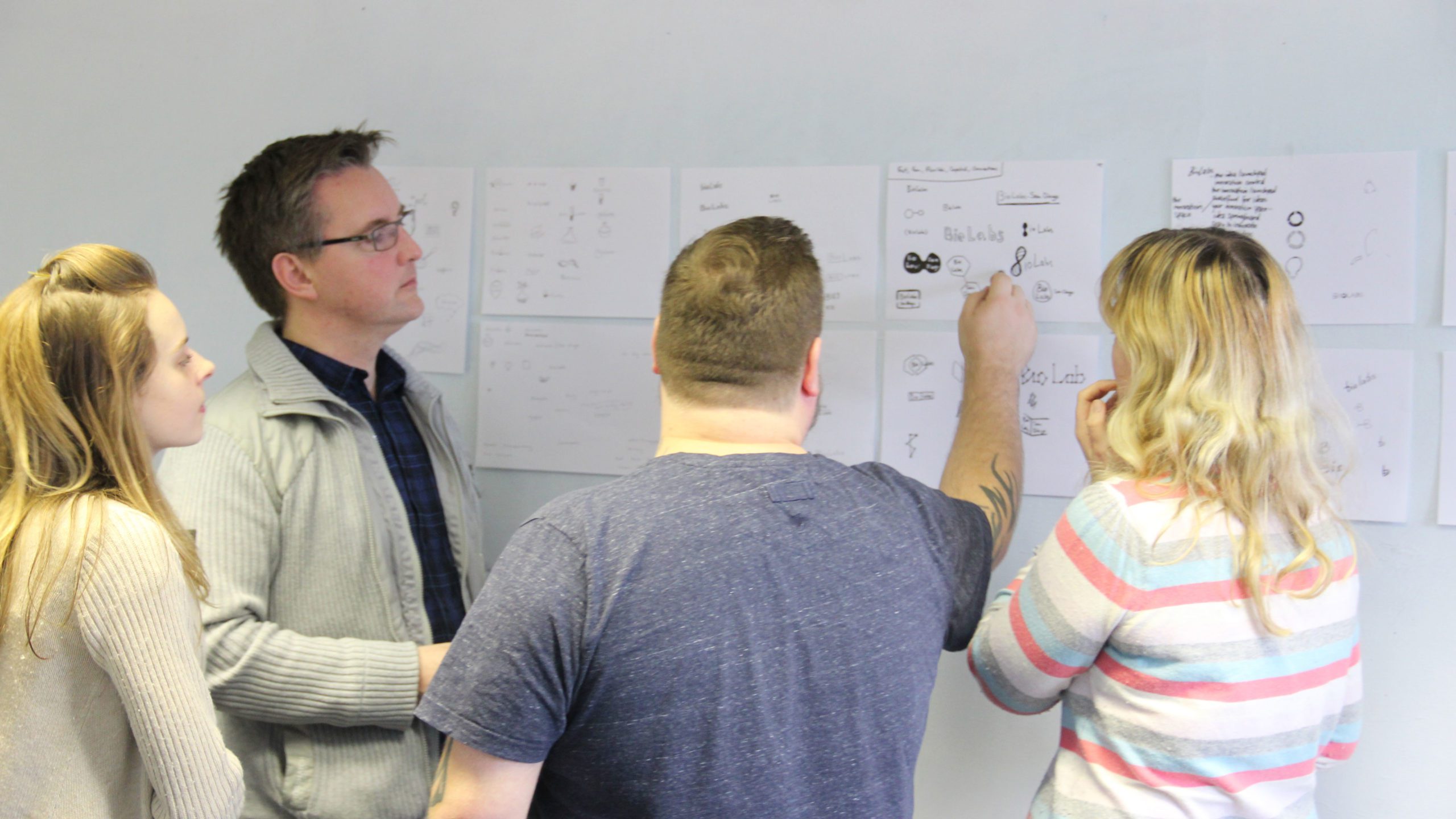 Proud to be out front
Self-belief is incredibly necessary as a leader. A reluctant leader, who has to be constantly convinced into stepping up, will eventually run out of people to encourage them to step up. Leadership requires a 'decision to lead'. Sometimes it's tough to be at the front of the ship, where the waves are breaking and the spray is hitting you in the eye. You have to choose to stay there.
But that confidence can easily tip over into arrogance. One of our values at Dauntless is "Be Humble" and reconciling humility with self-assuredness is a challenge. As a leader, it is not about what I can do. My confidence is in the incredible Dauntless Crew – I'm a facilitator of excellence.
Chasing love; finding a career
By the time we were done in the Philippines, I was madly in love with Shelley. We'd met and had a very forbidden romance, but Shelley wanted to move back to her home in Oregon. I had put down roots in Maui, so the relationship went 'long distance'.
Gradually, I moved back closer and closer to her. First Salt Lake City, helping my bi-polar buddy get back to his family. Then Seattle, then finally to Bend, Oregon. All the while, I was working multiple jobs, all hours of the day to buy food and gas.
In Bend, I roomed with Shelley's brother Barry. He had a little construction company, and gave me a job. Over several years, I learned a ton about the industry and running a small company.
Shelley meanwhile had been studying for a Digital Communications Degree and she started her own business, called Freefly Design. She did design work for family, friends and charity, ad hoc stuff, that she could do from home. I kept doing painting and construction.
But then the downturn happened and everybody on Earth decided they weren't going to buy houses any more. Work dried up so fast. And on my daughter's birthday, I came home from that job for the last time. I'd been let go.
The unemployment office gave me a reeducation grant to retrain in a completely new field. So I took a paid internship… with my wife, in my home. We rebranded into UNOY Design, and she taught me everything.
She started by making me read all her degree textbooks. I taught myself how to code (front-end and a bit of PHP) and devoured anything and everything on digital marketing, communication, digital trends and technology. And started to sell.
I knew construction well and I knew the industry was really hurting, so I called everybody in the Yellow Pages. "Hi, my name is Josh, I'm calling from UNOY Design and we can help you refine your message, reach your audience in a way that none of your competitors are doing".
And in two weeks, we had three jobs. They were small, but it was enough money to keep our family going.
Back to Blighty

After a couple years working in design and development, my parents were talking about not wanting to travel so much and reach a wider audience through the internet. So we moved to Britain to partner with them in building a platform for them to do what they do (ministering to people), but online.
After that, one of our old US clients reached out, as they wanted to go from local wholesale to global consumer, and suddenly we had this BIG job. Then another, then an introduction at Google and 15 new business meetings in a week.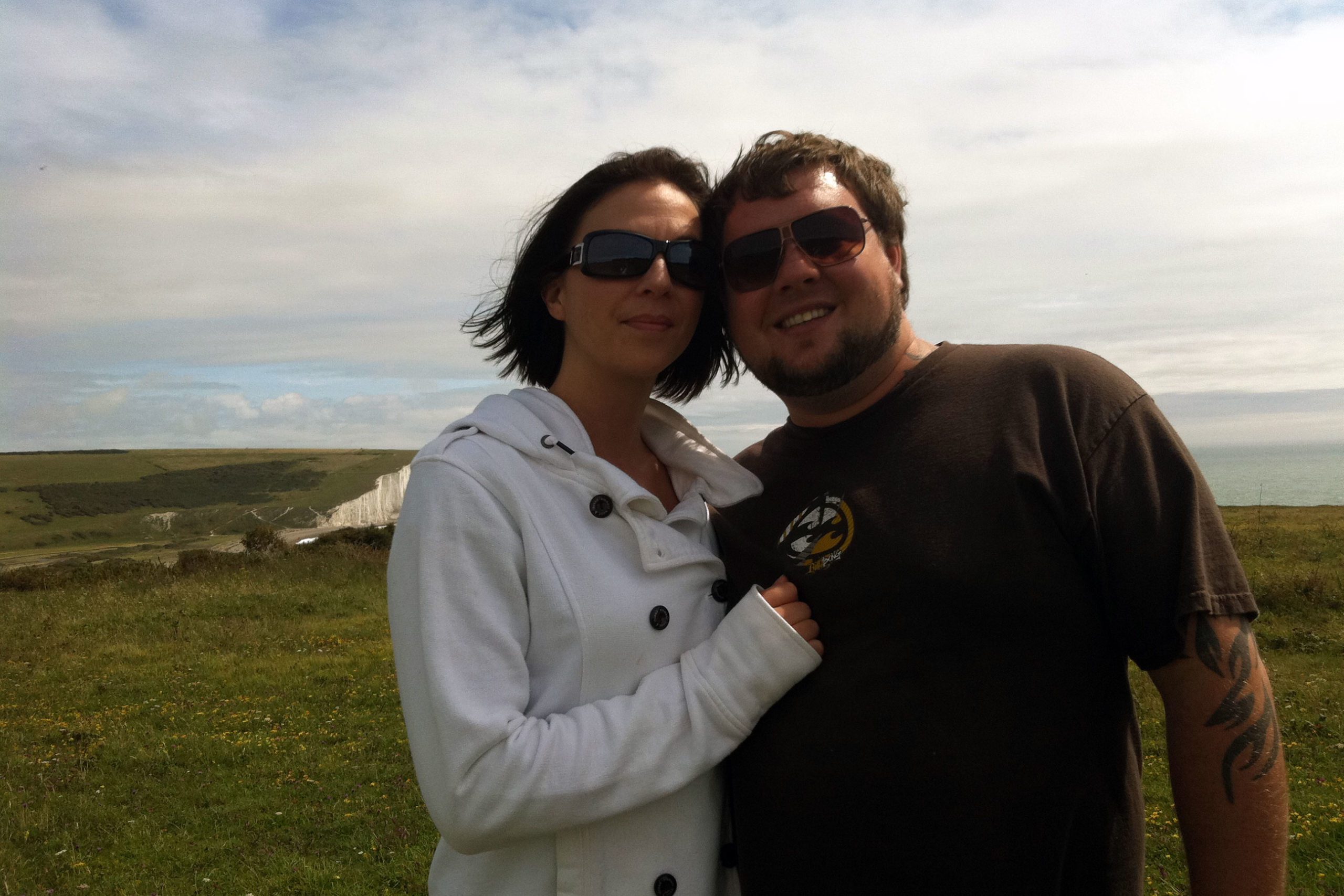 Suddenly we needed another designer, and then a copywriter and then a production guy. We moved into our first offices. They had no heat, but the work just kept coming in.
Working construction, I was tired of using every muscle except my favourite one, my brain. I got paid every day for feats of strength. I was so bored.
Transitioning into digital solutions, has been like candy for my brain. Solving problems and puzzles for our clients is so fulfilling.
Dauntless at its most 'Dauntless-y'

Certain projects really embody what our company is and does. For example, with Marketforce, we've really engaged with them, and have learned who we are by looking at them. They're not one of our most high profile clients, but the work has been revealing.
Our most successful projects occur when the client relationship evolves to a place where they want to talk about their whole business, not just a finite project. They are open to us identifying and understanding how they work, and they're open to us challenging the status quo of their process, their product and their people. When we can have that conversation, we can typically identify opportunities to improve one or all of those things. It's been like that with Marketforce.
We went into a full transformation – a new brand hierarchy, all the way down to an online ERP implementation from a tech perspective. From there, we were also able to transition into building a rich strategic and tactical marketing plan, so they could engage with their audience.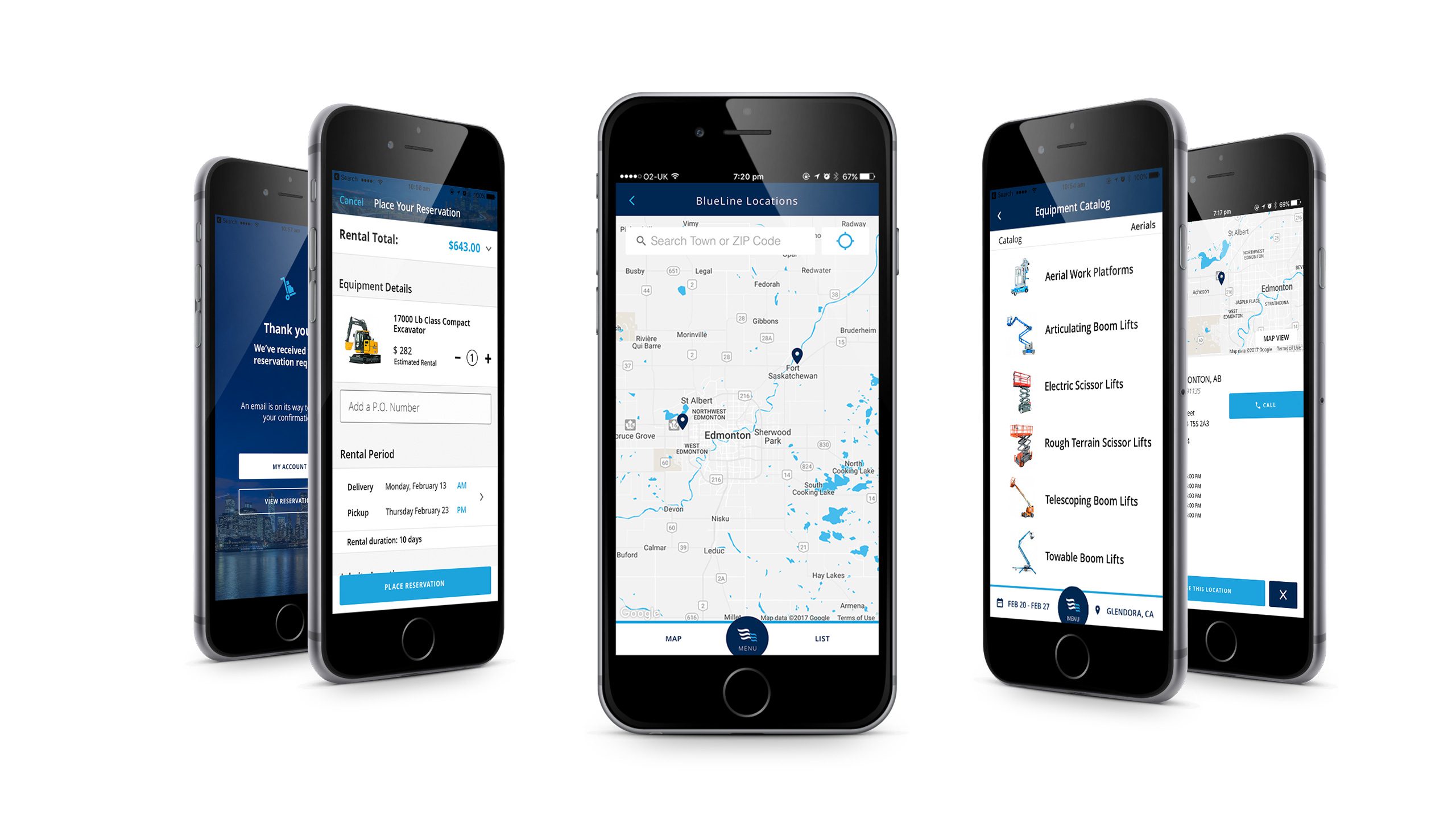 Another great example of our work would be the BlueLine Rental project, where we  were able to facilitate their digital transformation.
When I went to BlueLine's offices in Houston, I never met just one person. I had high-level meetings with almost every department, because the work we were doing impacted everybody and pulled the whole company together.
In many of these companies, Dauntless becomes the connective tissue between teams that have never spoken to one another.
Our relationship with BlueLine flourished, because the leadership didn't try to silo our work into a single division or deliverable. They recognised that to get the best outcome, it requires looking at the process across the entire business. We doubled the value of their company.
"We're Yoda, not Luke…"
Our clients are the heroes of these projects, not us. We're the guides. We're most effective when we guide our customers to the solution that they need to implement.
 
Very few businesses decide at a high level that they are going to transform the entire business. And when businesses do decide to do that, they typically don't do a good job of it. They try to "boil the ocean"; by the time they get enough planning, scoping, departmental buy-in and vendor approval to actually start work, the business has been bought and sold three more times.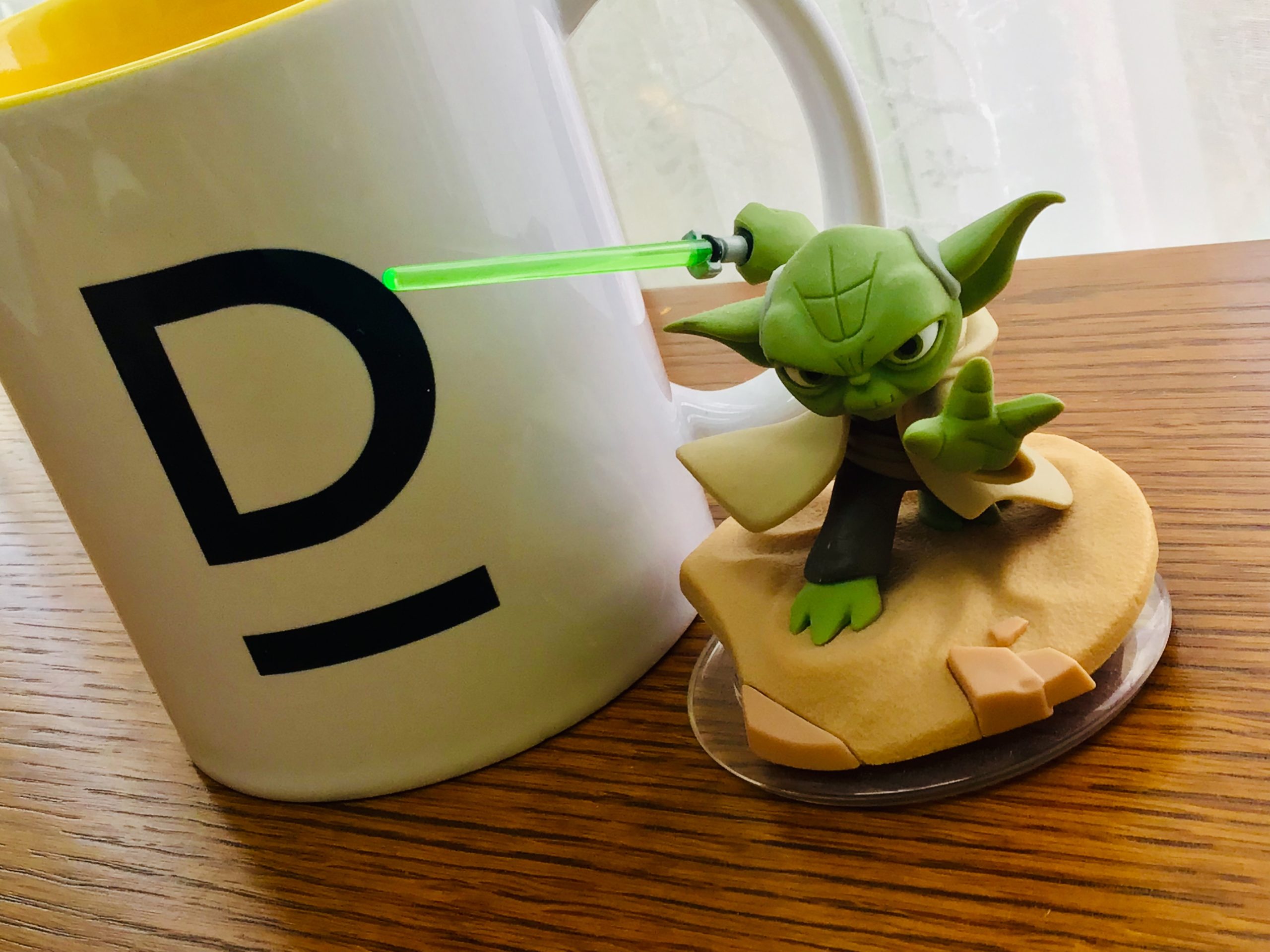 Like water dripping on a stone that slowly erodes the mountain, transformation typically comes in tiny steps. All our largest projects have started with small and very finite requests. But we approach every job with a "we will do whatever you need us to do" attitude. We don't ever ask to do more, but typically the work grows as the client starts to see the impact of what we have done for others, and more importantly, the potential of what they could do.
To realise the potential of your business, get in touch with Josh and the Crew and take the first step to success.
Part two of our interview with Josh will be landing soon. Keep an eye out for it.
You might also like to read…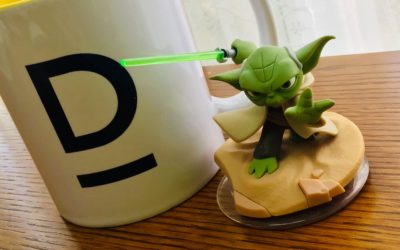 In the second part of our interview with Josh Chesney, we examine what it takes to challenge and succeed.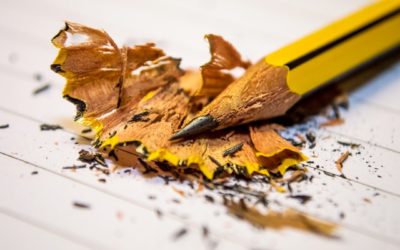 There's more to graphic design than just graphics and design, and getting that wrong may invoke the wrath of Dauntless designer, Rosie Munro.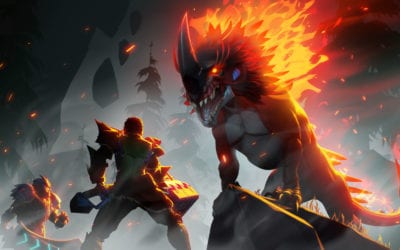 A new videogame came out recently that, like us, is called Dauntless. It got us thinking about brand identity, and how important it is.